Hi there, here I am again with another tournament report. Sorry for the delay, I was out of country with no internet access (except for ridiculously expensive 3G roaming).
As you might have noticed, the first riichi tournament of 2011 has already been held. It happened on the 12th of February, in a small town of Baden in Austria. The tournament was organized by Alexander Doppelhoffer, and 24 players took part. And of course, as last time, our Slovakian team couldn't resist. As you can see on the official report page, we secured 6 seats out of 24. International attendance was great, with players from eight countries doing their best. It seems that the European Riichi scene is starting to gain traction, which is really positive.
The tournament was played by the standard EMA rules, with Kim Iversen (in a 'I'm furiten' T-shirt) as the observer and Gemma Collinge as the referee (with both of them also playing).
From what I can gather, the player base was very strong. The big names such as Iversen, Doppelhoffer and Collinge weren't the only ones that were playing very well. The German duo Andreas Pistek and Tobias Klüpfel were very solid, as well as Hungary's Zoltan Dinyesi. And of course our small company – where 5 out of 6 ended up in the top 12.
I won't go into the game details as last time, but still a few words about my performance. I am pretty happy how I played, although there were still some deal-ins that could've been avoided and some bad decisions that I later regretted. But I also managed to defend against some big hands, a trait I hope will get better and better in time. Overall I had a good run of 3rd, 1st, 1st and 2nd place, which got me a nice 4th place in the tournament – over 12000 points behind the 3rd place contender. The top 3 was really exciting, with very small differences between each other, but a big leap from the rest of the crowd.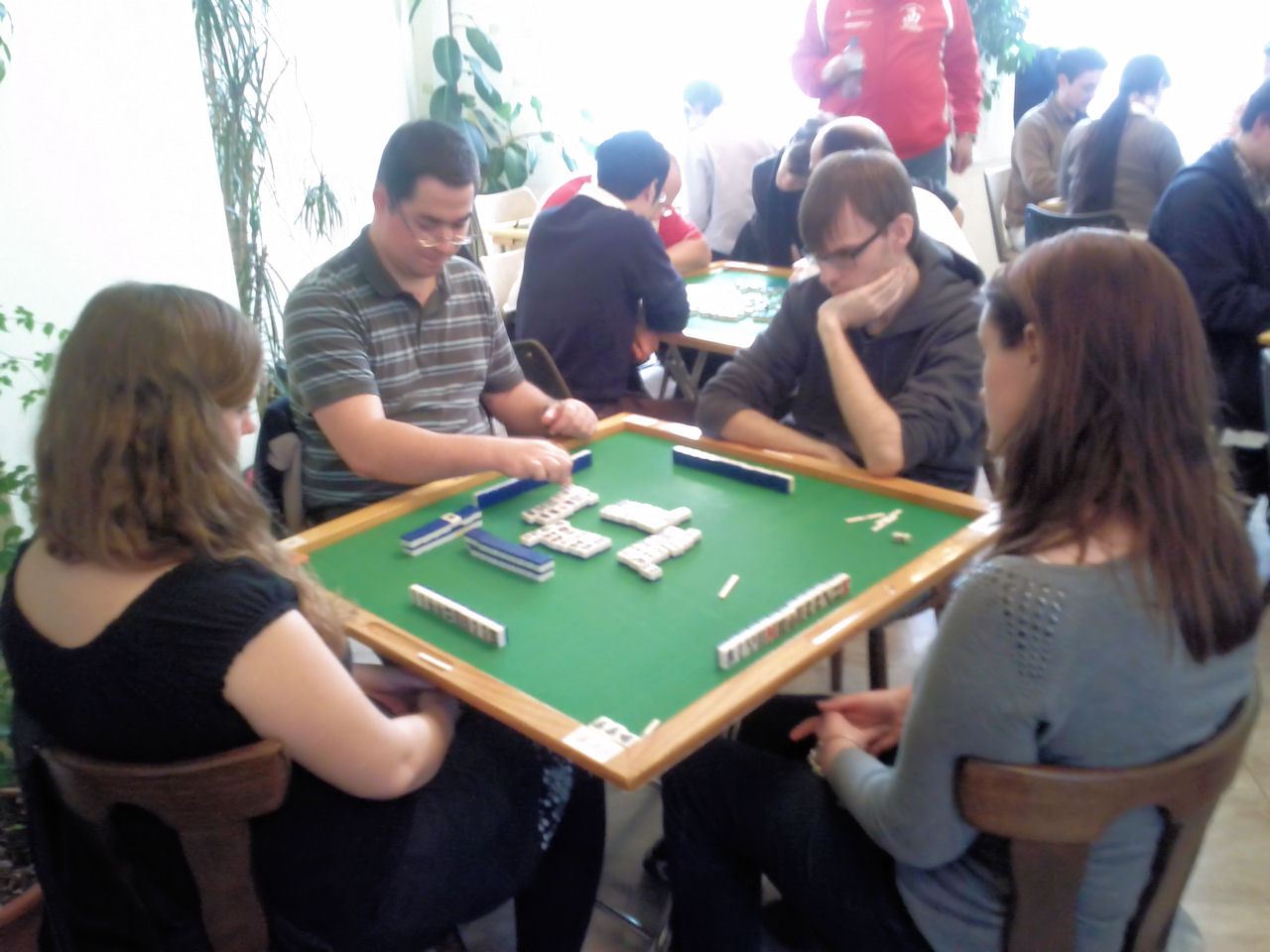 Finally, the top 3 winners were Gemma Collinge (UK) as the winner, Michal Marko (SVK) 2nd, and Andreas Pistek (DE) 3rd. What is most significant for our team was of course Michal's achievement, but also that Slovak players placed on the 4th, 5th, 7th, 11th and 24th place too. We were all very excited and are looking forward to more mahjong endeavors. After this tournament, the six of us are now ranked in the EMA RCR rankings, and Slovakia is placed 6th, right before France and after the UK.
Oh and I want to congratulate to Tomáš Široň, who finished 5th, on his first real life yakuman – a nice Kokushi Musou. I still haven't managed one, hopefully soon!
And that's it I guess. The final results are on the EMA official site. Sorry for the bad quality photos, took them with my phone only. The last two are better though, good thing someone brought a real camera! So see you next time, probably in May – the Graz players are organising another tournament in their city. It's a bit further down the road, but some of our team will most likely be there.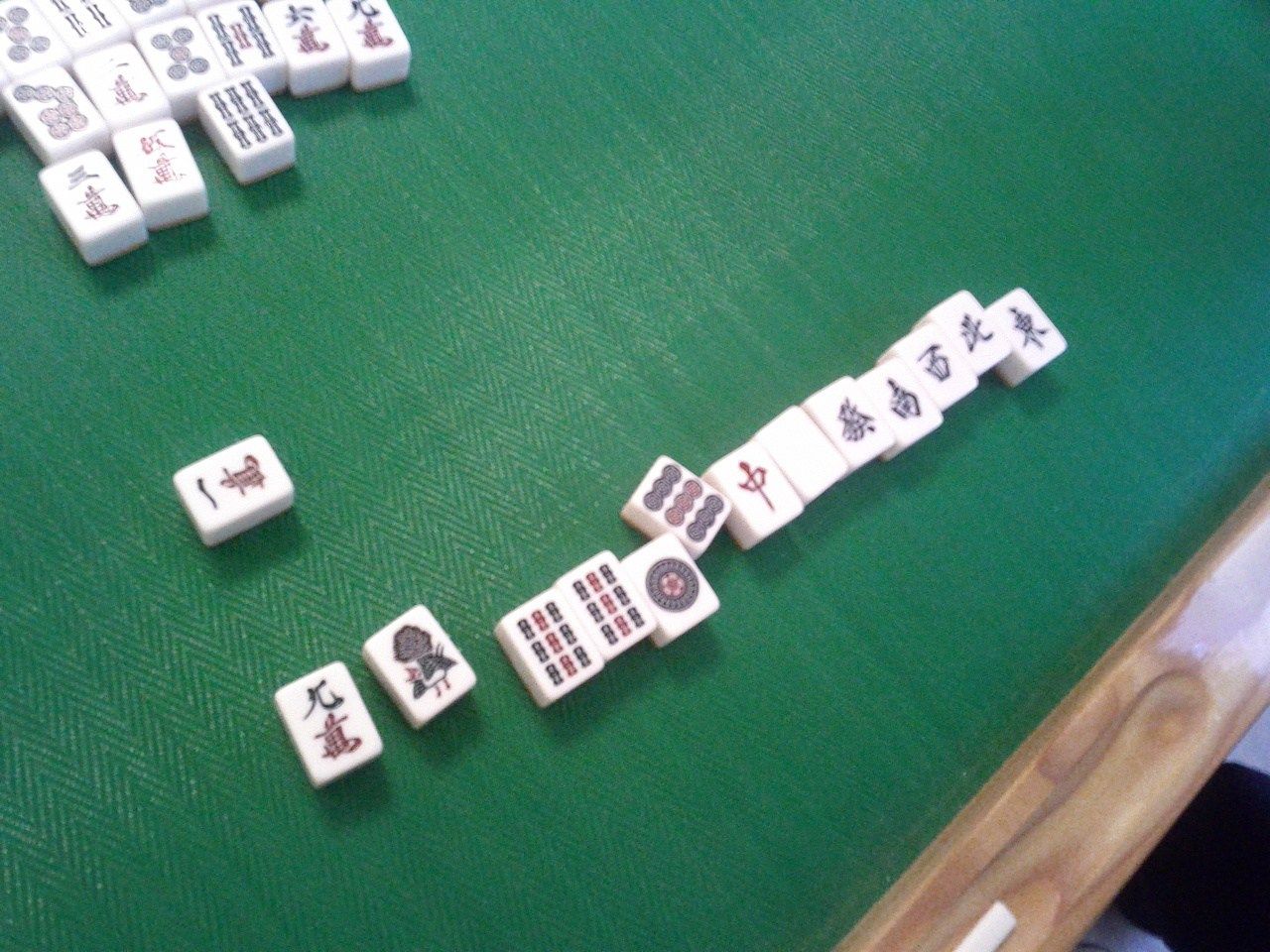 Tomáš Široň's Kokushi Musou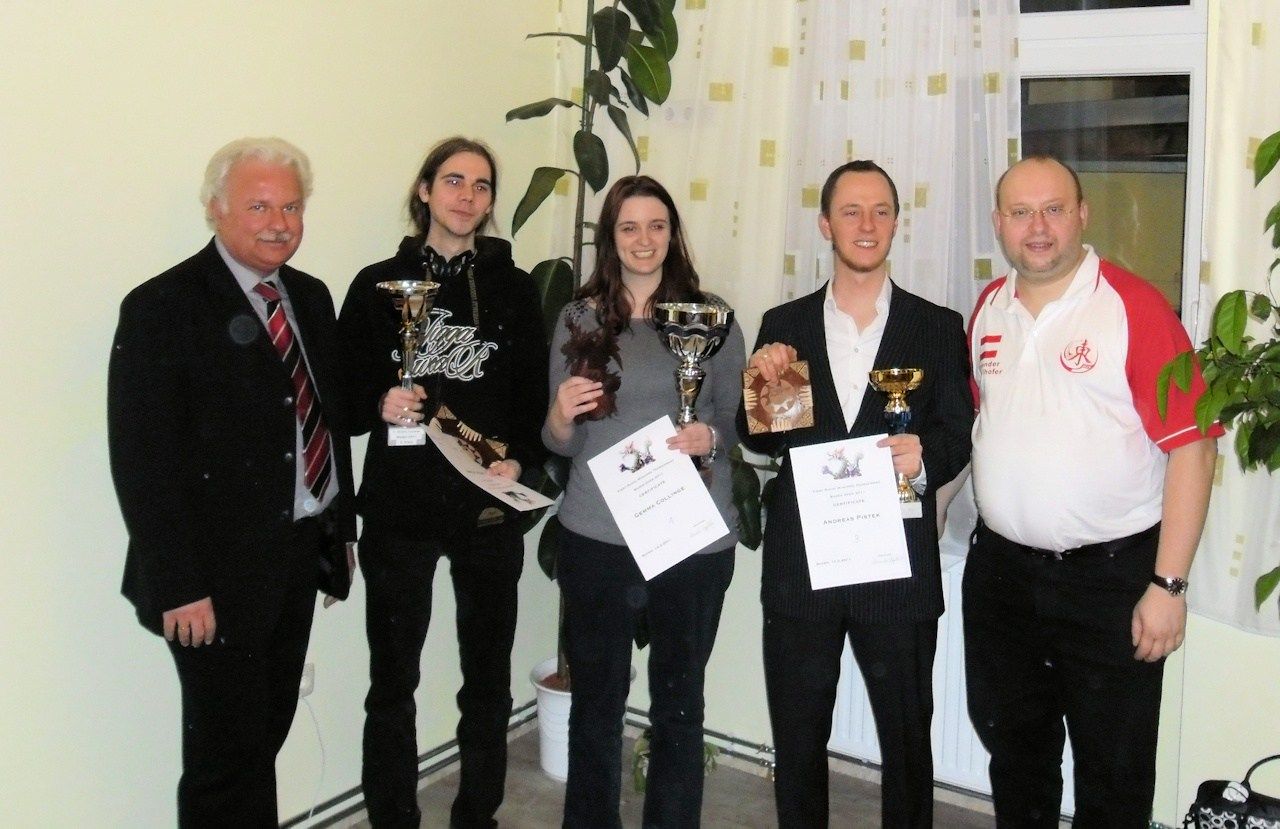 From left: the mayor of Baden, Michal Marko (SVK), Gemma Collinge (UK), Andreas Pistek (DE), Alexander Doppelhoffer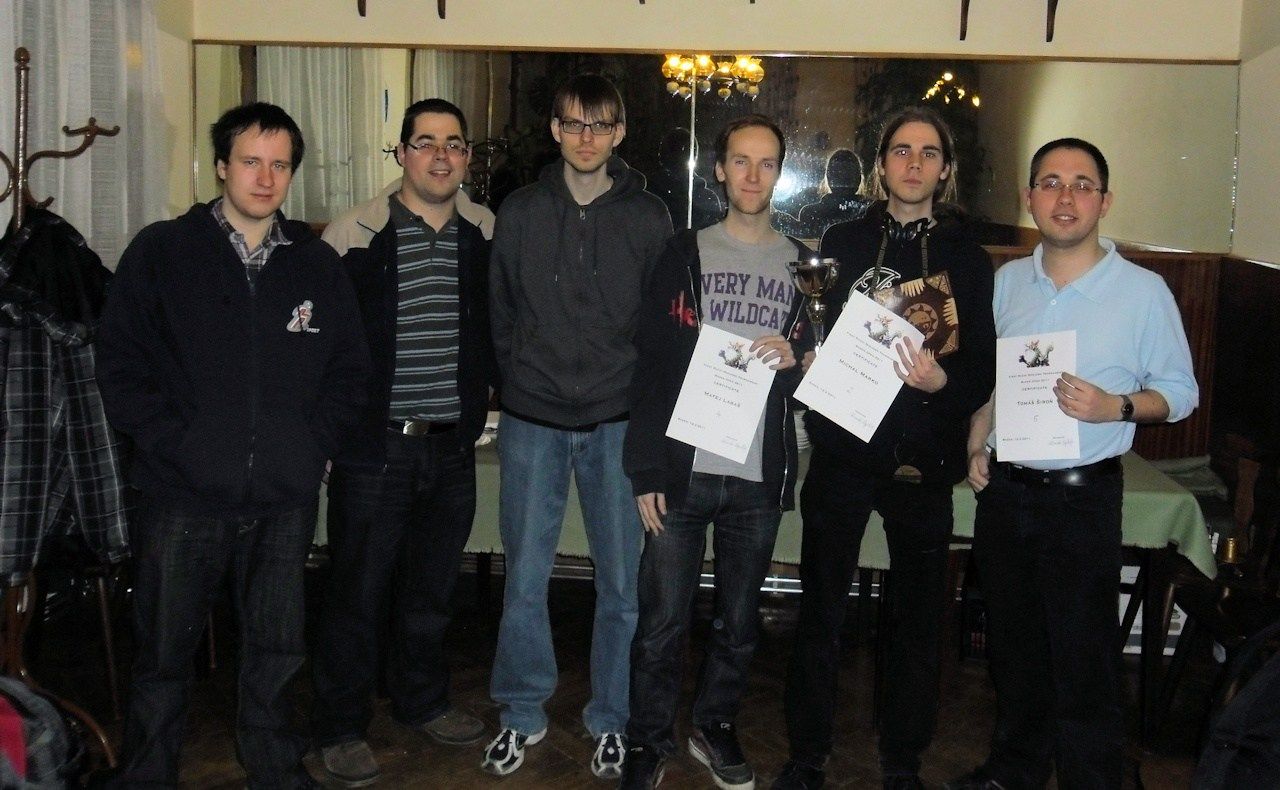 The Slovak team. Selfpromotion!