Photos from European Riichi Championship 2016
A collection of photos from the 4th European Riichi Championship that took place in Farnham, UK on October 7th 2016.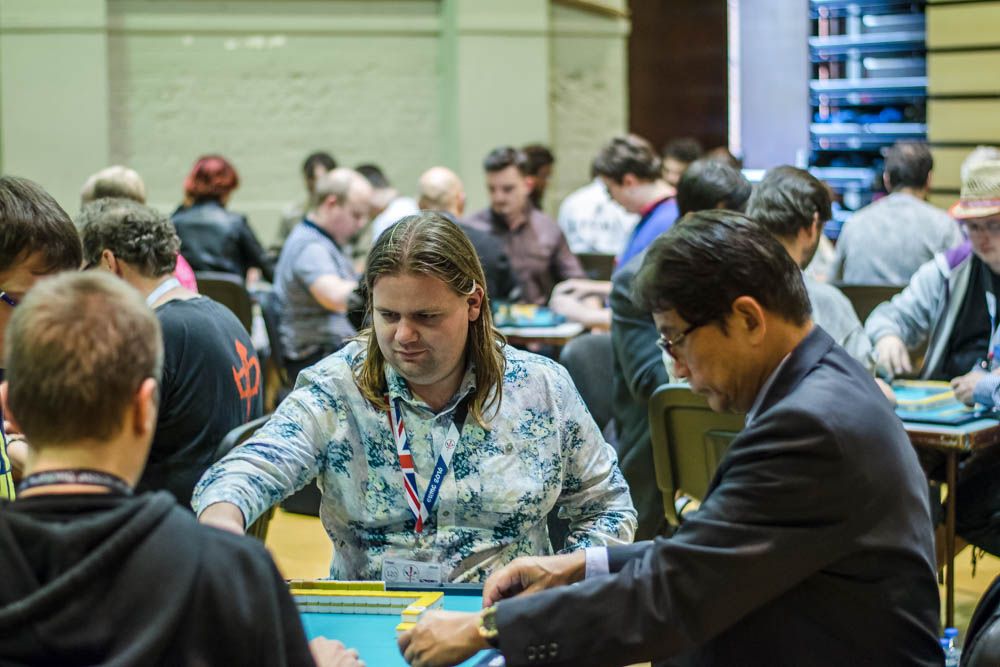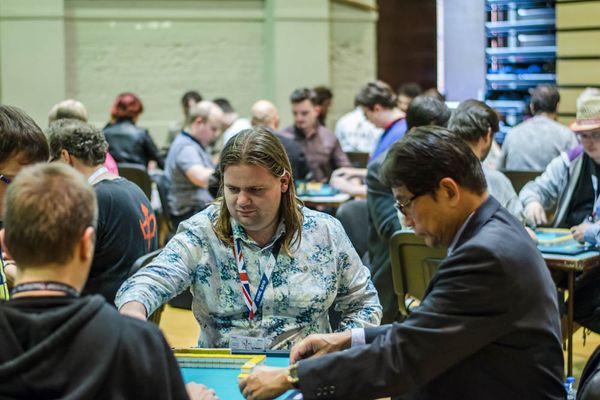 I did not qualify for this tournament, so this is the first, and only, tournament I've been to that I didn't participate in but took photos.
A night before the tournament, I received a message that Japan Professional Mahjong League's President, Shigekazu Moriyama was disappointed I was not there, so I jumped on a train quickly to travel to Farnham.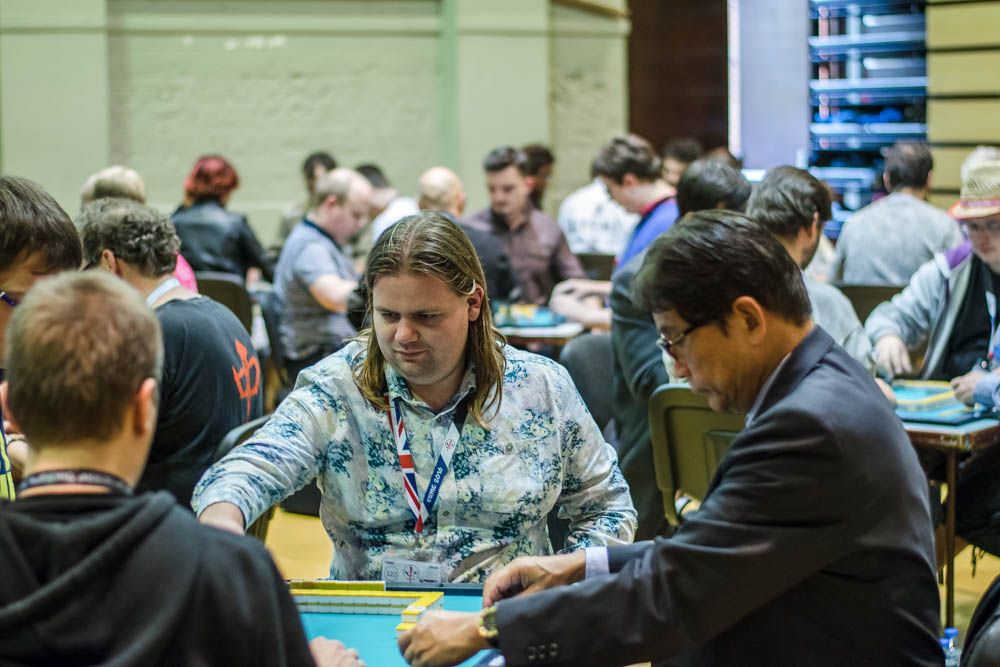 In a speech, Moriyama stated that as has been to the 1st, and now 4th European Riichi Championship, his next ERC will be the 7th. No one laughed at this joke so Moriyama assumed people did not know about suji.
During lunch, I did not have any food as I was a guest, however, Moriyama noticed and proceeded to grab a plate with food for me. Later, in a post on Mahjong News, someone complained that there wasn't enough food for the players... Whoops.
After the tournament, Moriyama played some casual games. To ensure people got equal opportunity to play against Moriyama, players switched every hand.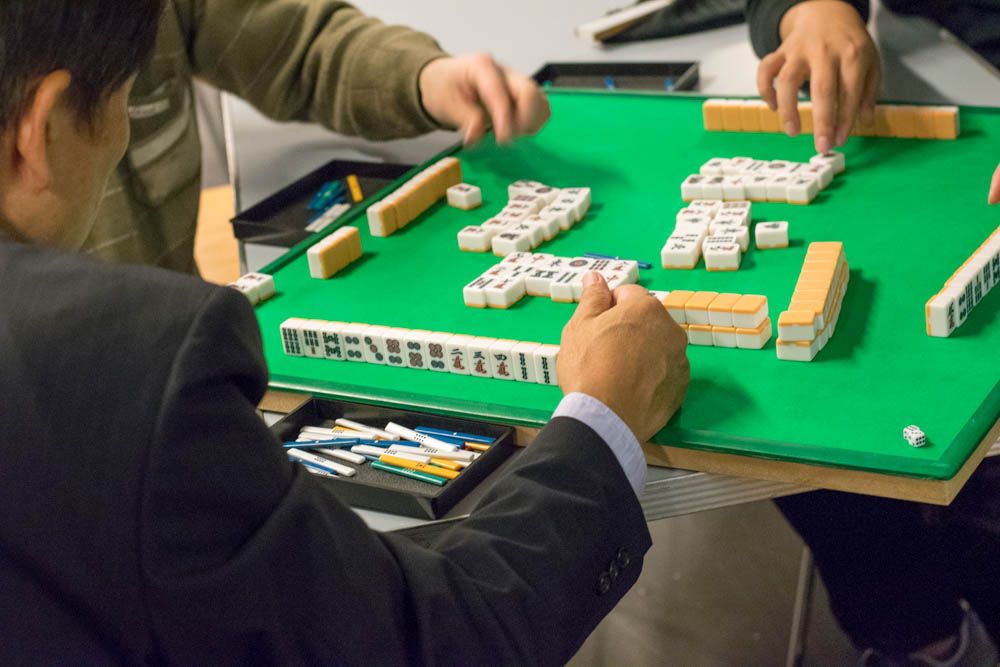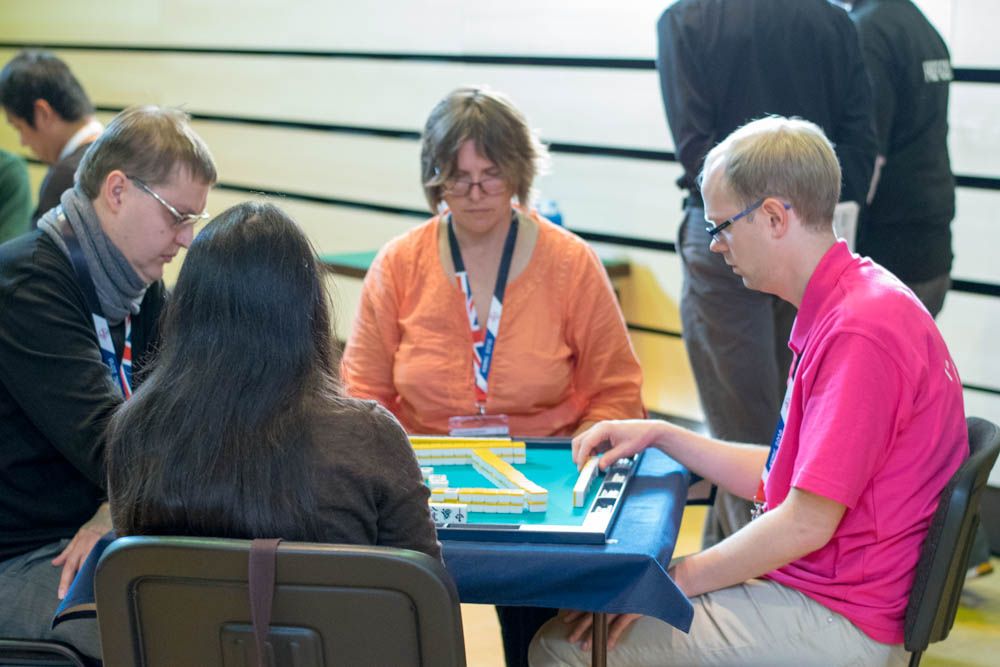 Before returning home I received a gift from Moriyama, two apples for my long bus ride home.