The small city of Baden, close to Vienna in Austria, is a well known venue for mahjong tournaments for quite some time now. And again, for the fourth time, it was the place of a riichi tournament. Since it's so close to our home town, our Slovak team of five was more than happy to join.
As you may know, EMA has recently revised the rules for Riichi tournaments. Well, forget about all of it for now, because this tournament was probably the last one played under the old rules. This mainly means, that the uma was still -9000/-3000/3000/9000. Sure, why not, although we wanted to try out the new uma too.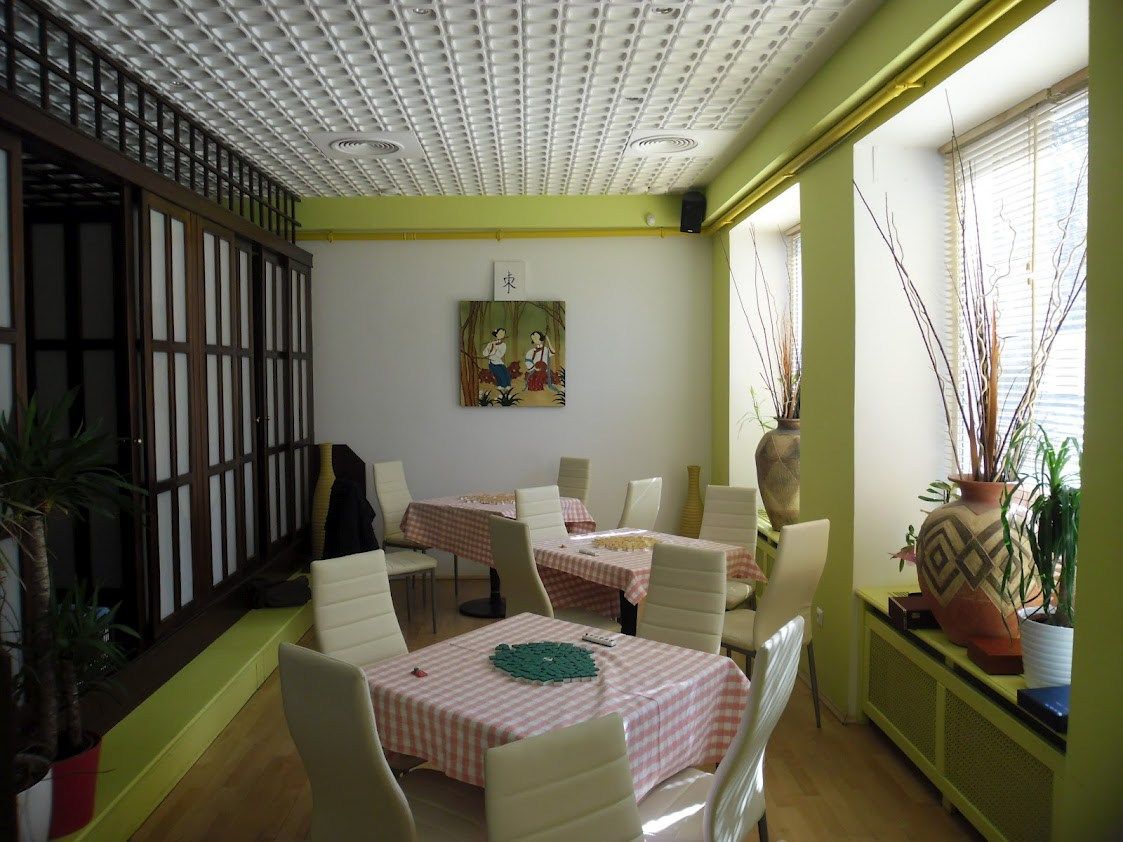 This is where we played. Since it was held one week after a tournament in Puteaux, some people came directly from that one. Especially Ans and Cor Hoogland, who took this as a great way to spend a few weeks of vacation (along with their big black dog, who quickly became an attraction). Others were Kim Iversen, who is also very keen on traveling, UK's Martin Lester and frenchman Joel Ratsimandresy. We played in a nice asian restaurant Wasabi, where we also ate tasty asian food (sushi, miso, udon, mixed bento, etc.). Very nice and very cool.
All in all, eight countries were represented by 24 participants. The event lasted two days, with six hanchans. I went into the tournament with a bit of nervousness, since last time I played one – in Hanover didn't go so well. But after day one, I was pretty happy – after the first three hanchans I was standing on 2nd place. I thought well, this might work out nicely! [spoiler] it didn't [/spoiler]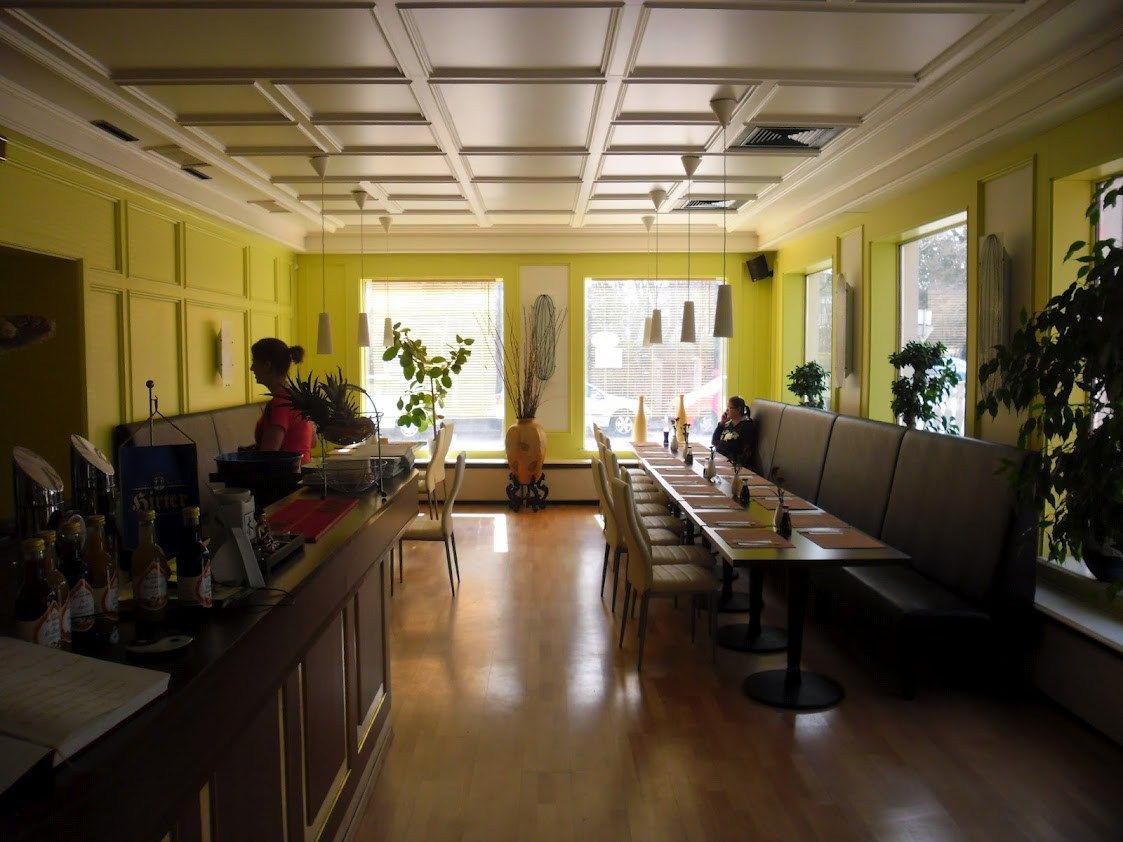 This is where we ate.
On day two, my first hanchan ended with me on 3rd place. Just -5400, alright, I can still do this. Second hanchan was the most stressing one. The table was stacked – Cor Hoogland, Tobias Klüpfel and Nicolas Poilleux. The skill and experience of these players was really showing. Until south 2 (or 3, not sure now), no one scored even a mangan hand. The score differences were very small, and anyone who would have managed to shoot a bigger hand could win. I was close to some really nice hands, but often had to betaori out of them. And still, at the end of the south round, my nerves or bad luck or everything combined got the best of me. I dealt in twice into Toby's hands – both were inside waits, one was damaten, one had 4 ura-dora and one had like 3 dora. My defense still has some holes.
This threw me totally back, and I needed the last hanchan to go really well to stay in top 10. But alas, mahjong gods were not having it. Firstly, the last table was the slowest ever. I started as north, and I was afraid I won't be able to get to be east in the 90 minutes. Sorry guys – Martin Lester and Ernest Glaser – you need to practice speed! At least Joel was keeping up. Anyway, Martin was dominating this table. Tsumoing almost everything he got, we got into 5 renchans. After that was broken, and I even got to be east (I think I was hit by a tsumo of course), we got to south 1 and we only had time for one more hand. And my hand was really really nice. It formed up beautifully, and I riichi'd a potential baiman – riichi, pinfu, san-shoku, 3 red dora, one normal dora. Of course only if I could get my tile. But as you would expect – after like 10 rounds of nothing, Ernest to my left tsumoed my tile, got a haneman with it, and jumped over me to 2nd place on the table with 200 points.
The gods of mahjong have a really twisted sense of humor!
That was pretty unlucky. But the biggest jumper of the tournament award goes to my countrymate, Juraj Jerguš (nicknamed Onizuka, cause he's that awesome). After day one, he was last, with something like -75000 points. He was pretty down, and decided to wear his trollface t-shirt the next day, and play accordingly. Well what do you know – after the last three hanchan, he managed to win everything he could and jump to +5500, which secured him a nice 11th place. I finished just behind him, 12th, with 4000. At least I was in plus!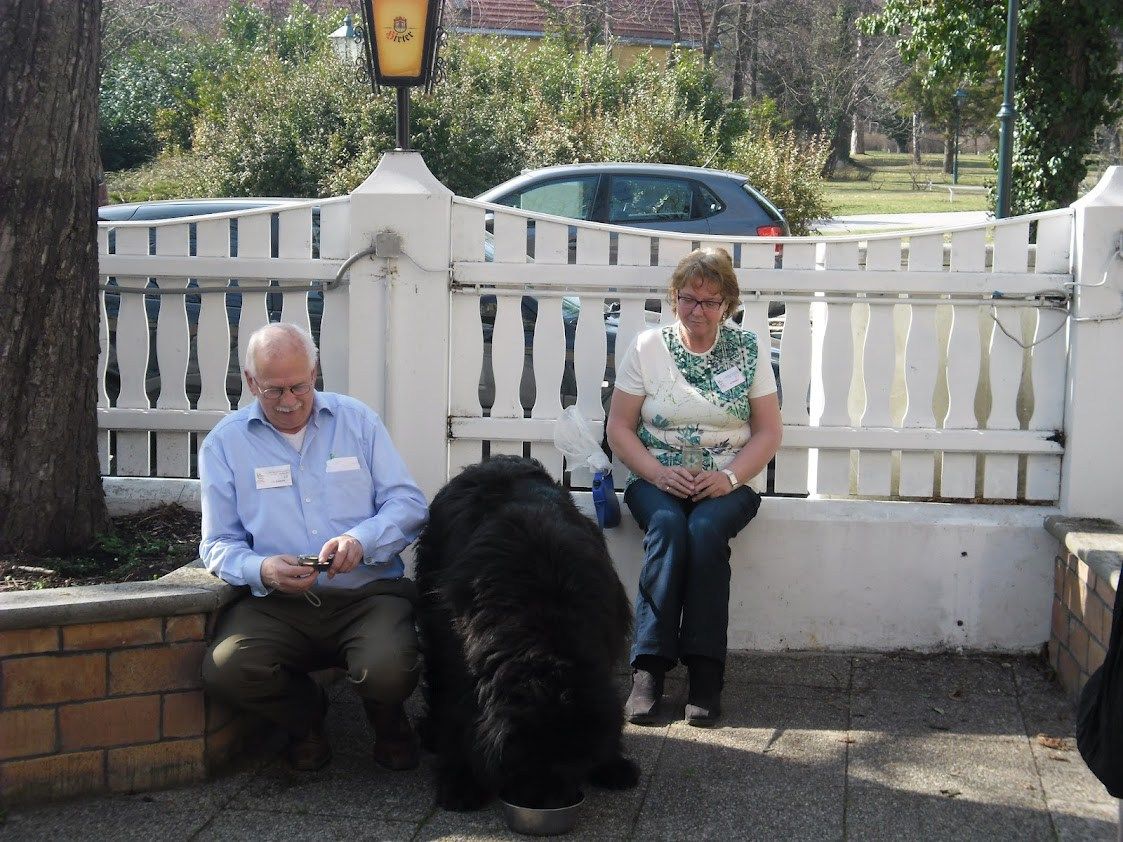 Ans and Cor Hoogland with their little puppy.

So finally, **Kim Iversen** from Denmark won the tournament with his consistent play, getting minus points only on one table. Second place belongs to **Nicolas Poilleux** from France, who also played very consistently and this result put him on the first place in the overall EMA ranking. Third place was **Lena Weinguny** from Vienna's Kasu club. The Austrians played very well in this tournament. Complete results [on the EMA site](http://mahjong-europe.org/ranking/Tournament/TR_RCR_35.html).

So, to summarize – I really enjoyed this tournament. I was happy with how I played most of the time, but a few hiccups cost me a lot, as it usually happens. We got some information from the organizer – Alexander Doppelhofer – about his offer to organize the European championships. His plan is to do a joint individual and also a team tournament, which is very exciting in my opinion. We'll see how it goes.

So, see you after another tourney!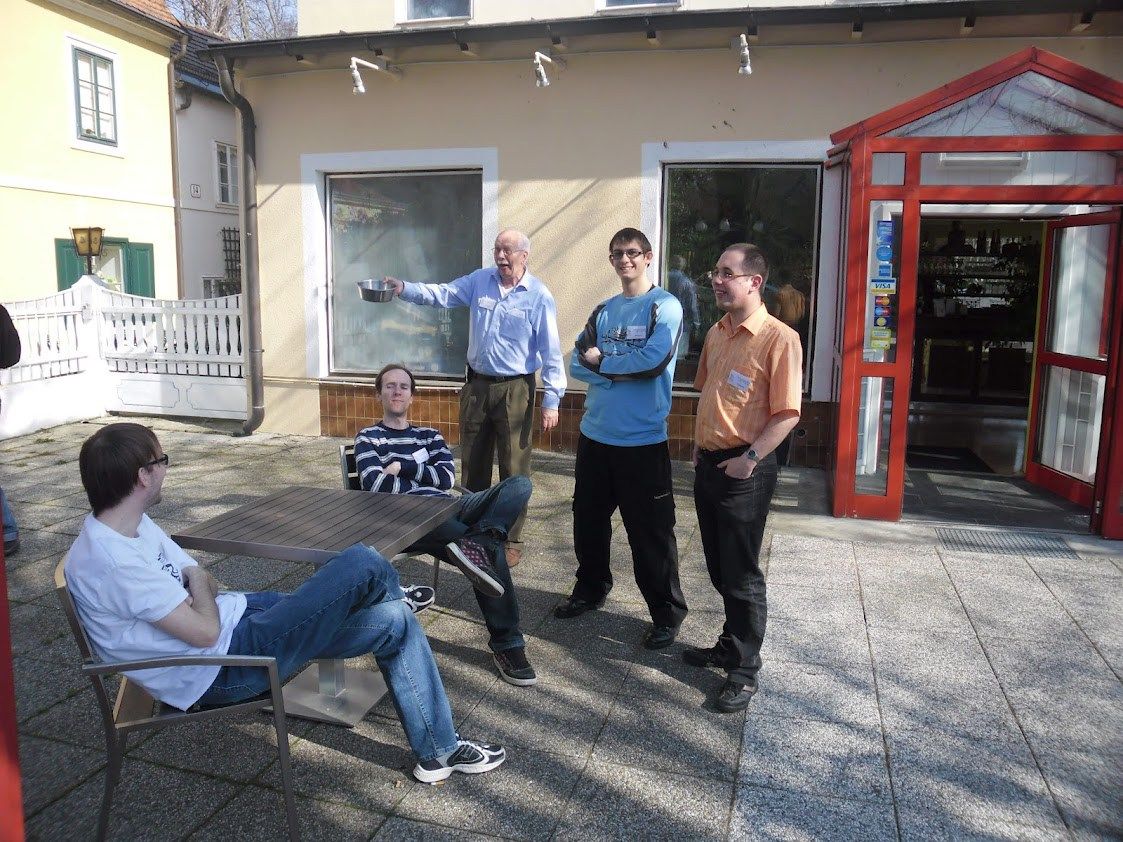 Cor Hoogland is a pretty cool guy. No, really!