Not even a week has passed and I find myself standing at Skavsta airport once again, this time accompanied  with my roommate, Hiki, heading for some battles in Warsaw. A few hours early, as usual, Hiki complained about nothing to do, not my fault he didn't bring anything. Personally I finally started grinding Final Fantasy II on my just repaired PSP.
Golden tulip seems to be quite a nice hotel. You could even control the TV volume from the bathroom, which is a feature I have no idea when you would ever need. Free WiFi that doesn't allow you to keep alive on IRC, but works nevertheless. No toothpaste neither, which I thought  was standard. Otherwise the bathroom was  high quality. Hiki just wants to sleep, so I grind some more before going to bed.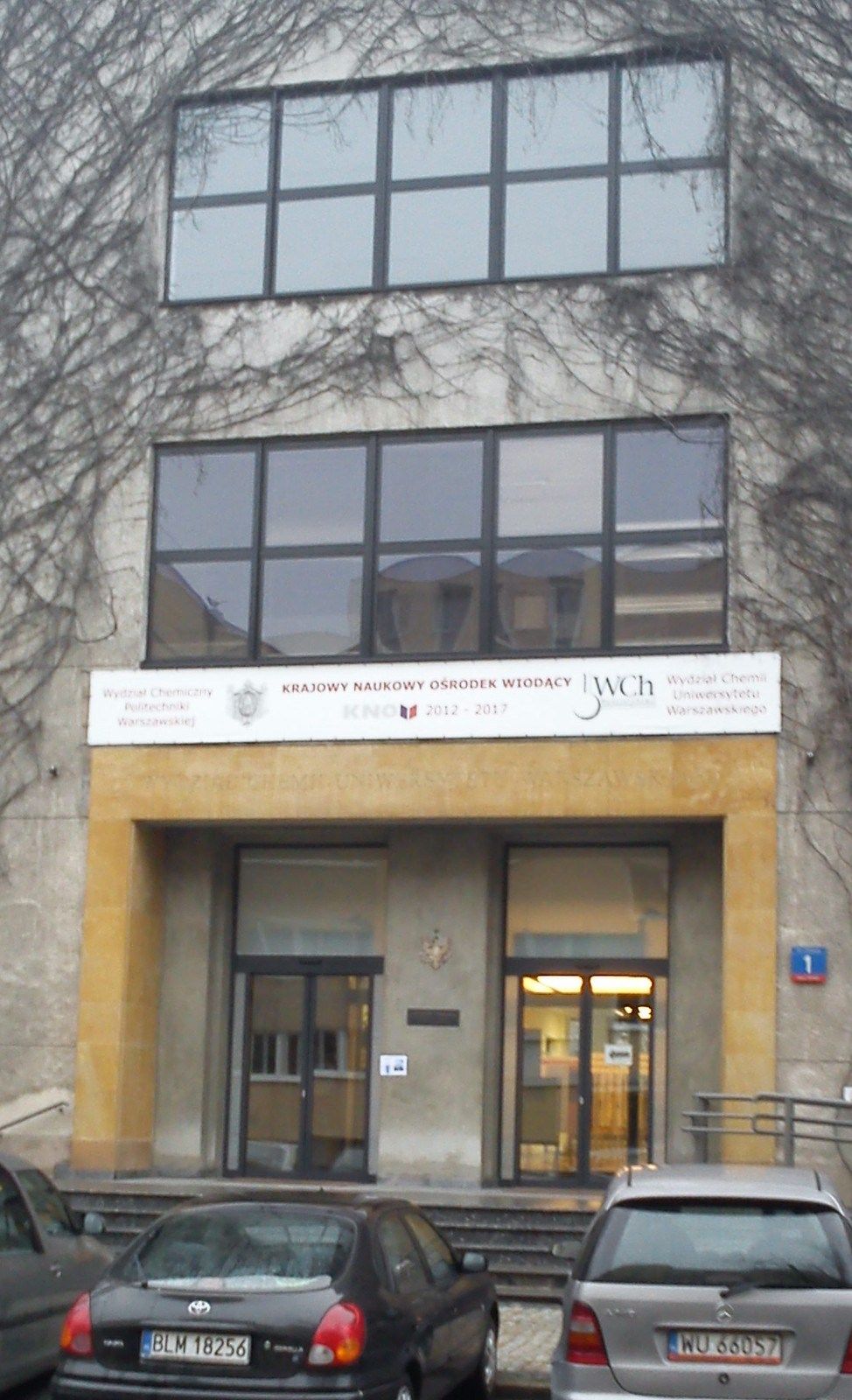 Getting up early as we decided to search for some local groceries instead of buying the overpriced breakfast at the hotel. As we found one on the way to the venue  we managed to arrive more than an hour early. It was known that we were going to be playing in an university but I got some heavy primary school feelings. Even if I never had a security guard in any school I've been too. As we enter the basement, where the actual venue was, we were warmly welcomed by a few Polish guys still preparing the tables. We signed up, got an ID-card, a bottle of water and a breakfast snack.
There was different sets on most tables and it was clearly a joint effort, none of the sets were bad. There was even a beautiful homemade frame that unfortunately wasn't too practical when shuffling. After a fairly long presentation of all sponsors and referees and prizes the game would begin.
First hanchan; Playing 3 girls; Sheila, whom I supposedly have played before in Denmark, and 2 Polish girls, one in nekopaws. If I remember correctly it started with my kamicha getting a mangan tsumo, then an ippatsu tanpin. I think there was a total of 5 ippatsus in this hanchan, where all were dealt by the same player. Towards the end of the game Sheila overcome my second position and I ended 3rd.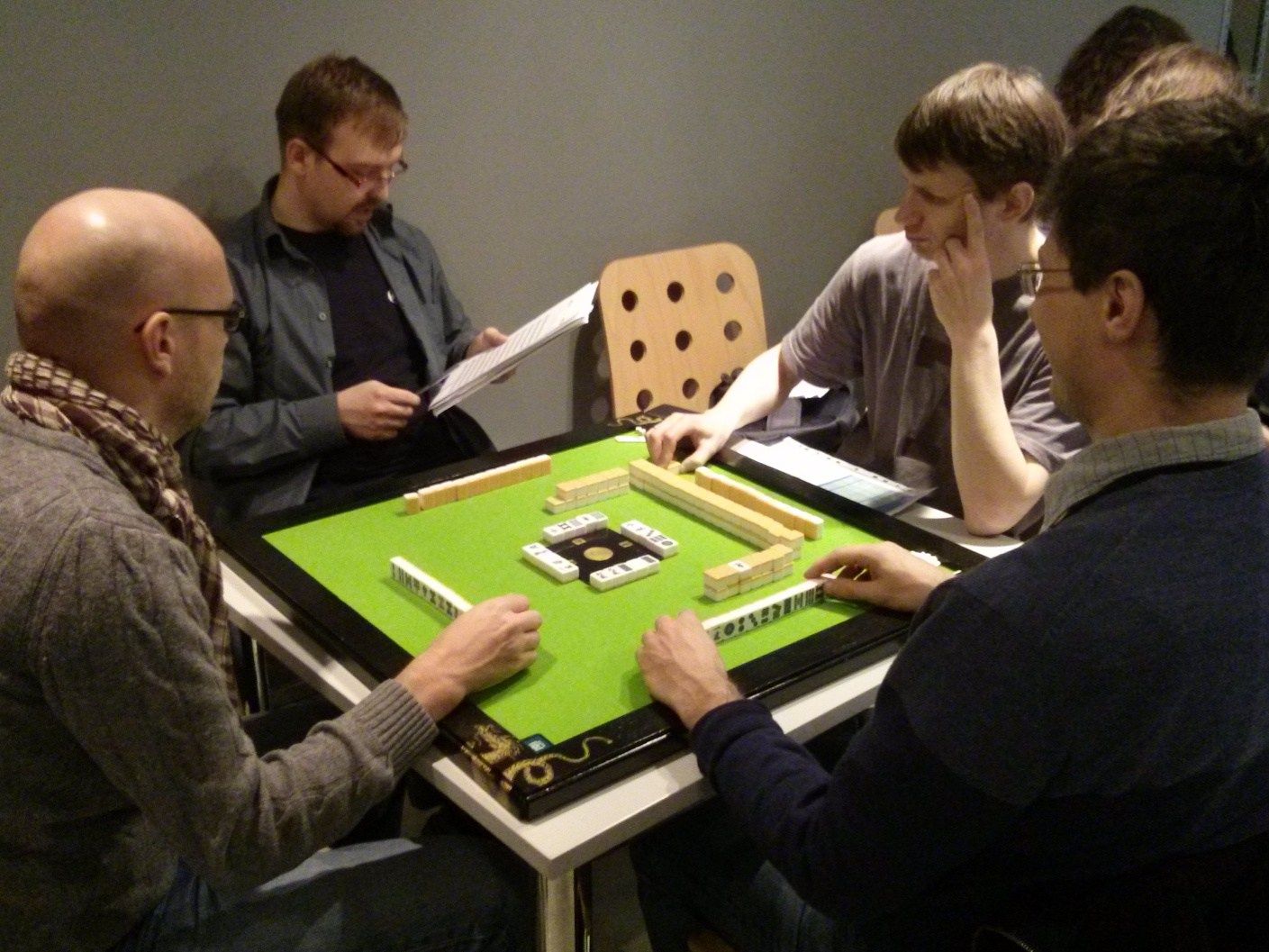 Second hanchan; Playing 3 Polish players. I actually cannot remember that much from this hanchan except that I found the winning player best of the three, an opinion that was not shared with my fellow companions. Maybe it was just luck or bad luck from the others, I don't know. I dealt into one hand during this hanchan and ended 3rd, again.
Lunch, both a starter soup and some breaded chicken with mashed potatoes and sides. Real splendid.
Third hanchan; This time playing the only Finnish, and two brothers. One of the brothers was practically a last minute substitute and excused himself for being a beginner. However, even if he might have been, he seemed to have more understanding of the game than some of the others I've played during this tournament.  The hanchan started with my shimocha winning a yakuhai nomi, after that he continued to win with both big and cheap hands, giving no break at all. Having a hard time against such opponents I unfortunately dealt into a total of 3 hands and yet another 3rd position.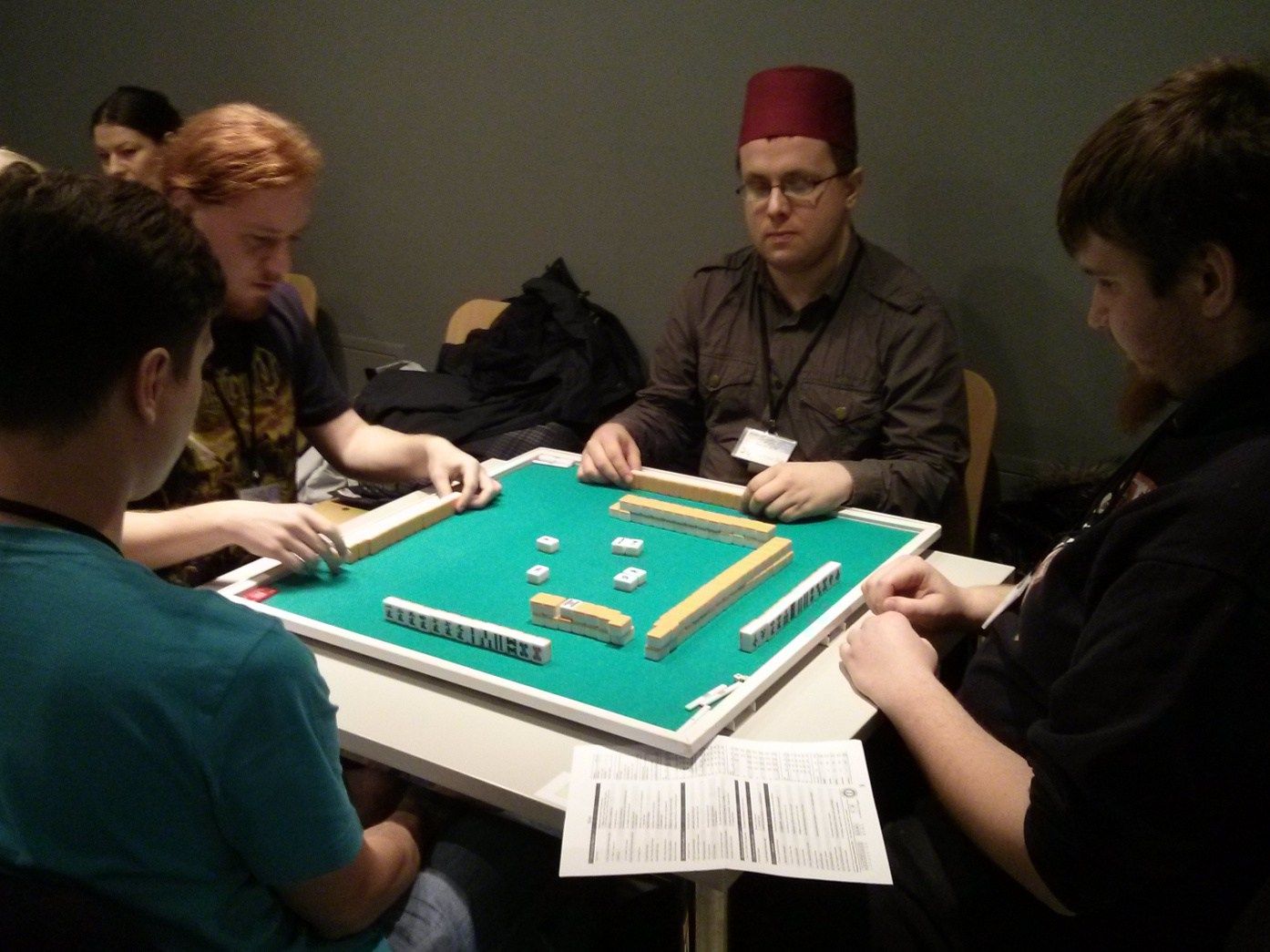 Starting to feel miserable and hopeless I went for the fourth hanchan; Another table with two brothers. This table was a total pon palace, where either both of them kept ponning each other or one of them declared an early riichi and the other started to pon. I found the third player quite good but unfortunately I still managed to deal into his chitoitsu 3 dora. I wasn't last but I felt I should try to abuse the reckless play and started to join a few riichi roulettes, which initially ended in my favor. However being as aggressive as they were, they managed to put me back in third position yet again. Second to last hand I, for some reason thought i was in tenpai and joined yet another riichi roulette. Lucky, I didn't have to pay the chombo, but unfortunately the wrong person won, putting me last. I dealt into a total of two hands during this hanchan, but I cannot remember the content of the other one.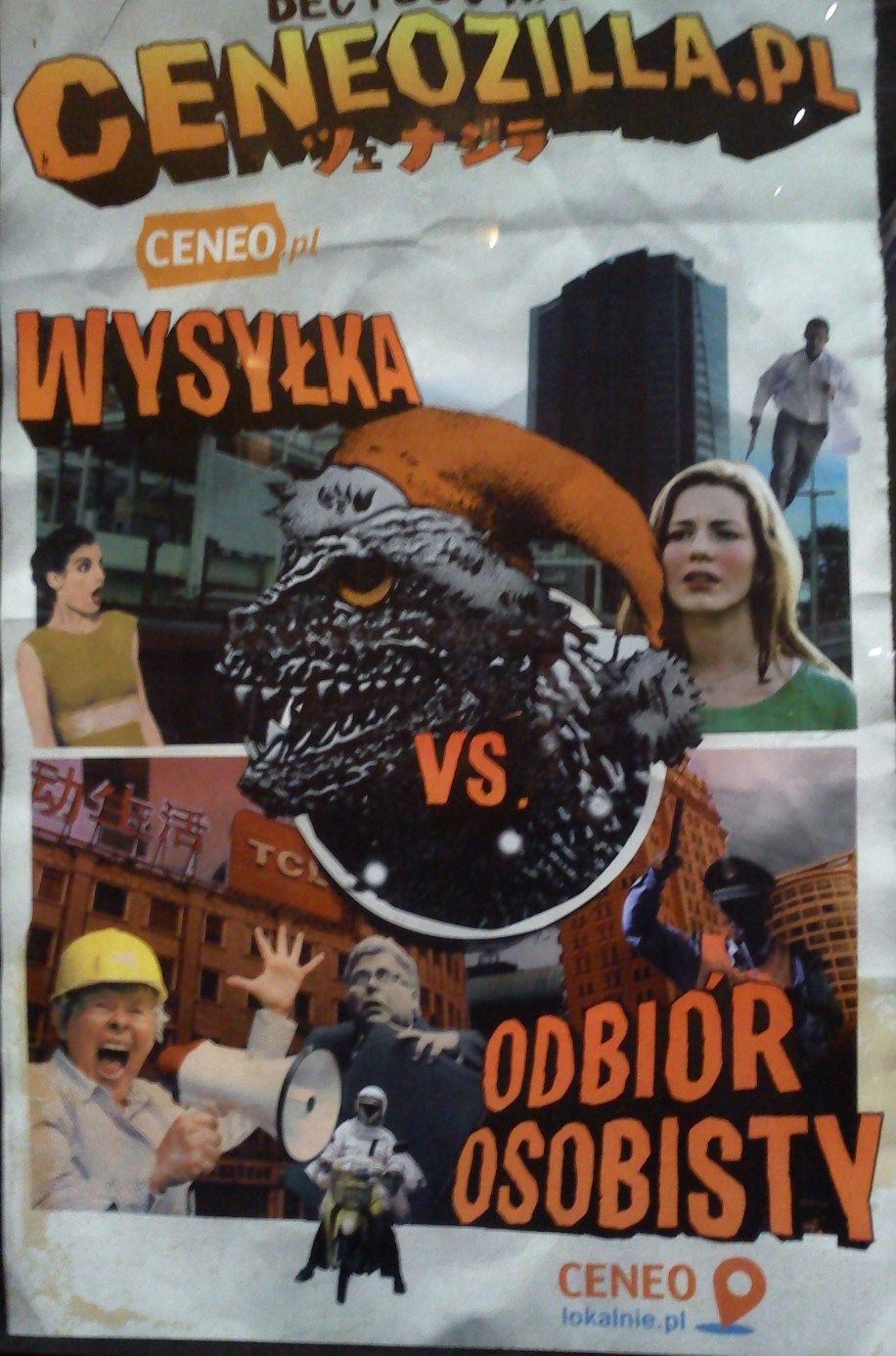 Despite only having one player in the top half the mood among the Swedes, Danes and Slovaks were not that bad. While searching for somewhere to eat and drink, Jesper found a bar named Frodo on his cell phone. It was quite a nice little pub where we rounded the day nicely, discussing the tournament and it's participants while chugging  beer and food. They had both Frodo burgers and Frodo drinks on the menu, none of which I personally tried.
Once back at the hotel I realized I hadn't consumed any coffee during the whole day, so I got myself a double espresso before sleep.
Fifth hanchan; With some morning coffee in my blood I felt quite refreshed during this hanchan, and I want to remember being in the lead in the first half of it but in the end, I ended 3rd again, damn tsumos.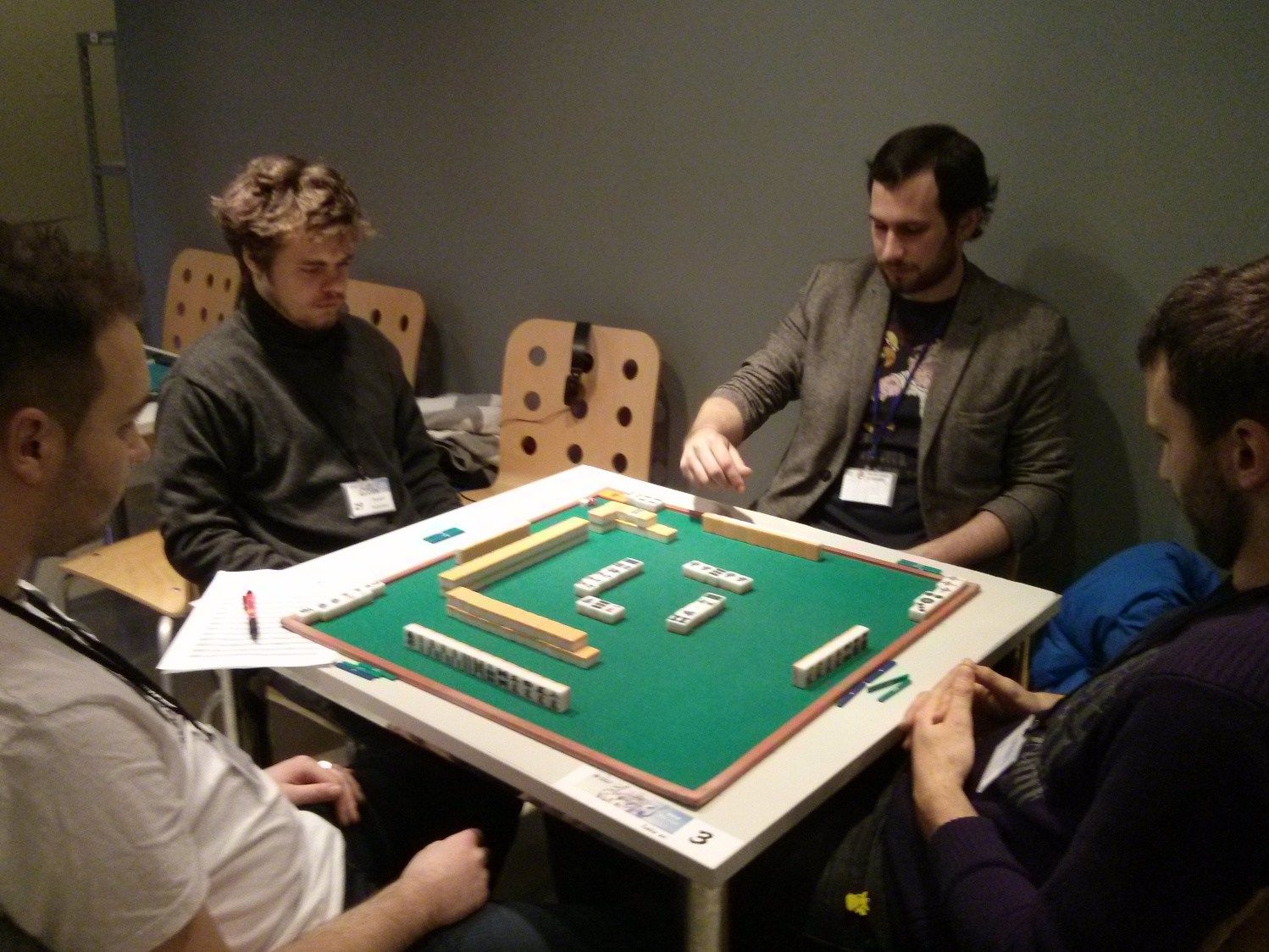 Sixth hanchan; This time I had a table that I felt I could play my usual style, and in addition to that, I also had the luck. My toimen giving me most pressure, a kamicha that seemed wasn't that bad and a shimocha that didn't seem to have any clues on what was going on. Am slightly ashamed that I did a yakuhai nomi to steal my toimens oya. My first win for the tournament.
Seventh and last hanchan; Once again getting to play a table where I could identify one player as good, one as fairly okay and one less. The game went smoothly and I won most hands, ended the game with a damaten iipeiko 3 dora, securing my win.
End of second day, most of the non Polish made a jump for the better during the second day, unfortunately, mine was just not big enough but at least I didn't pay any hands directly. Some issues regarding the score sheet of one of the (leading) tables made the award ceremony somewhat delayed, not that that seemed to be an issue.  The ceremony was itself quite nice followed by a group photo.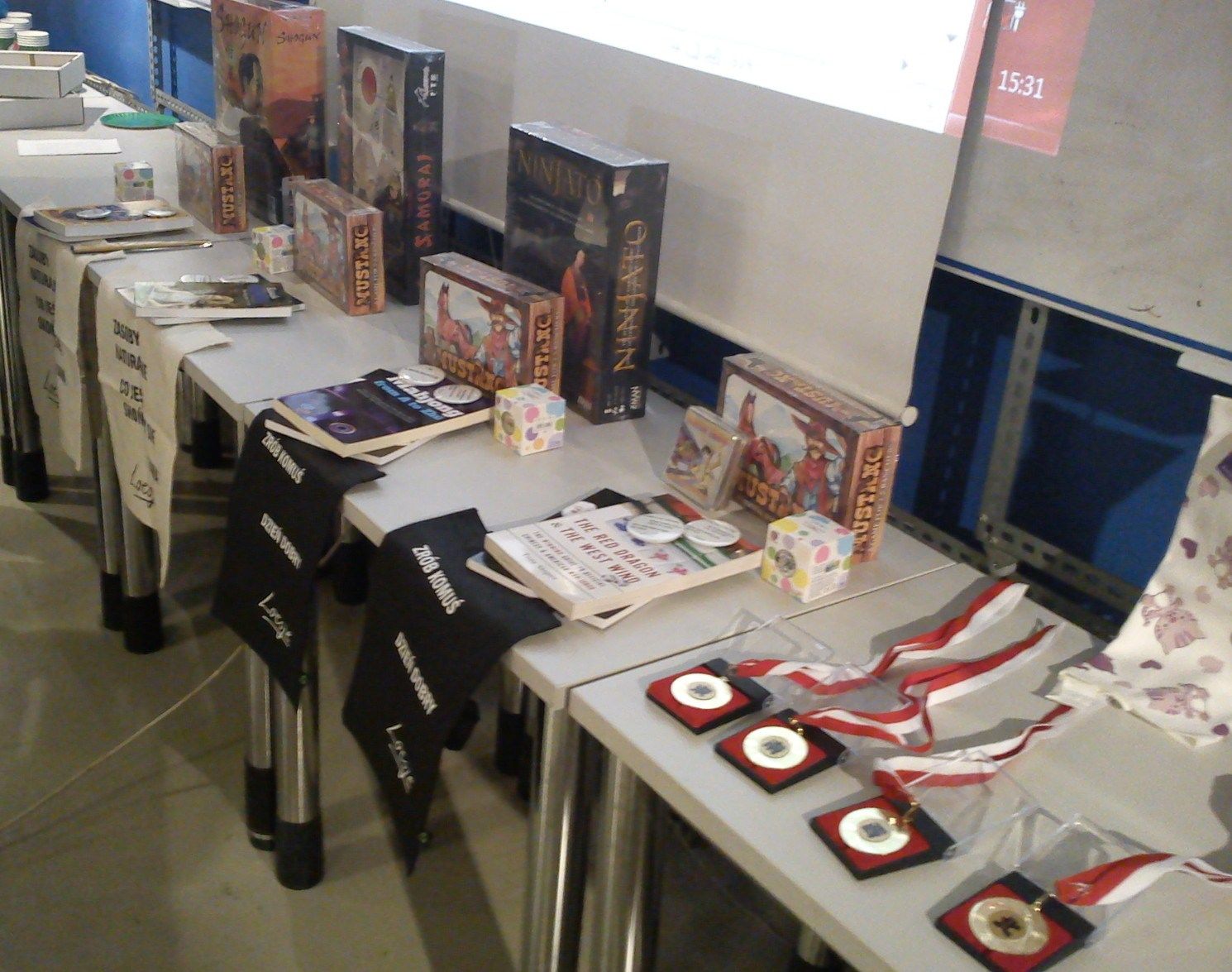 Afterwards we went to eat something at a spaghetteria with the Slovaks, followed by going to the Beer Store while waiting for their night train. Final night in Warsaw, with nothing special happening, heard some weird sirens but thats all. Before leaving to the airport we strolled around a bit randomly in Warsaw not actually seeing anything special.
Compared to the French, the Polish tend to avoid speaking in Polish when sitting at the tables and all official messages were done in English. I would say the talking at the tables was less than in France, but the general noise levels were higher, partly due to being a bigger tournament and partly due to a lack of noise dampening materials.
I didn't see a single chombo, but according to my fellow friends there were a few, mainly due to not knowing either furiten or the yakulist, maybe I didn't pay enough attention regarding furiten. The general skill level among the players were low, with a few players being a lot better than the others. I find it really hard to play against players who don't seem to know certain basics, something I probably have to practice. (but where?) Also, during one of the hanchans I noticed some clear dots appearing on the tiles, but without knowing whom I just kept cleaning them while building the wall.
The organization was really good, with clear information and plenty of prizes, which consisted of both medals, some board games and additional items. There was some snacks to eat between the games, but sadly I couldn't see any coffee, there was tea though. It didn't seem to be any possibility for social play afterwards as the organizers started to pack fairly quickly, but then, I never asked.