Tenhou statistics services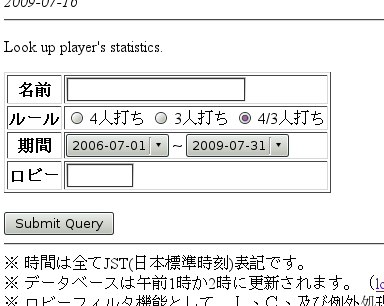 While I am here I guess I can plug my statistics/game record service. THE URL IS: http://arcturus.su/tenhou/ranking/
It allows you to loop up games played by a player and associated statistics. A few examples:
http://arcturus.su/tenhou/ranking/ranking.pl?name=bakase (bakase)
HERE ARE THREE SCREENSHOTS TO ILLUSTRATE THE FUNCTION:
screenshot 1…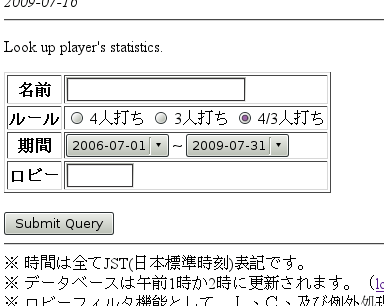 screenshot 2…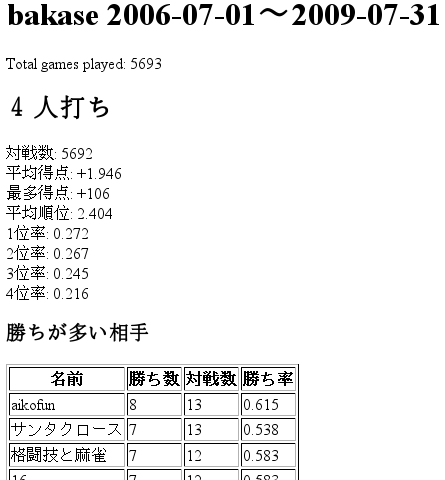 screenshot 3…

That's more or less it. Feel free to use it.
And no I will not use the page break thing, Osamu.