My first (Chinese) Mahjong set
See, I was thinking of making one huge article, but then it may become my first tl;dr and I don't want that. So I'll break it up into 3 readable articles.
Last week at the LMFC (London Mahjong Fight Club), I was casually asking someone where they got their MJ set from. He recommended a Chinese supermarket cash &
carry in North Greenwich. It's called 'See Woo'. (http://www.seewoo.com/greenwich)
So, on Thursday after work, I make my way down to this place. For anyone not in London, North Greenwich is where the O2 centre is, previously called the Millennium dome. I printed the map out and it didn't look too far. By this point, it was already dark and I had to hurry up because they were going to close at 7pm. After walking about 15 minutes, I turn right on to a dual carriageway. In the distance I see a building with the words 'SEE WOO' on the front. Car drivers are mad and I endeavoured to wait for an appropriate gap in order to cross this 16 lane stupidness. (exaggeration, 3 lanes each direction). Safely crossed over, I press on in pursuit of the elusive MJ briefcase.
Decided to purchase a few other things too. Man's gotta eat, right!? I couldn't see any sets on the shelf so I asked a salesgrandwoman (She was in her 50s, at least). The first set she showed me came in a briefcase. That's what I was looking for. Then she mentioned a more expensive set. I asked to take a look at it. It came in more of a toolbox-shaped case. I asked her what the difference was, but she just lied by saying the tiles were slightly bigger. I measured them side by side. They weren't  Not even slightly. Anyway, it was coming close to 7pm, the till registers were closing. I asked her if they also sold the table surfaces. Conveniently, they were in the same place. I paid for my items, elated that I finally had a MJ set, I set off back home.
If you ever want an arm workout, carry a Chinese MJ set with you. Thing was a b!tch to carry home, along with my other purchases. I'll leave you with a few pics of the set. It may not be obvious, but these tiles are massive in comparison to the Japanese tiles.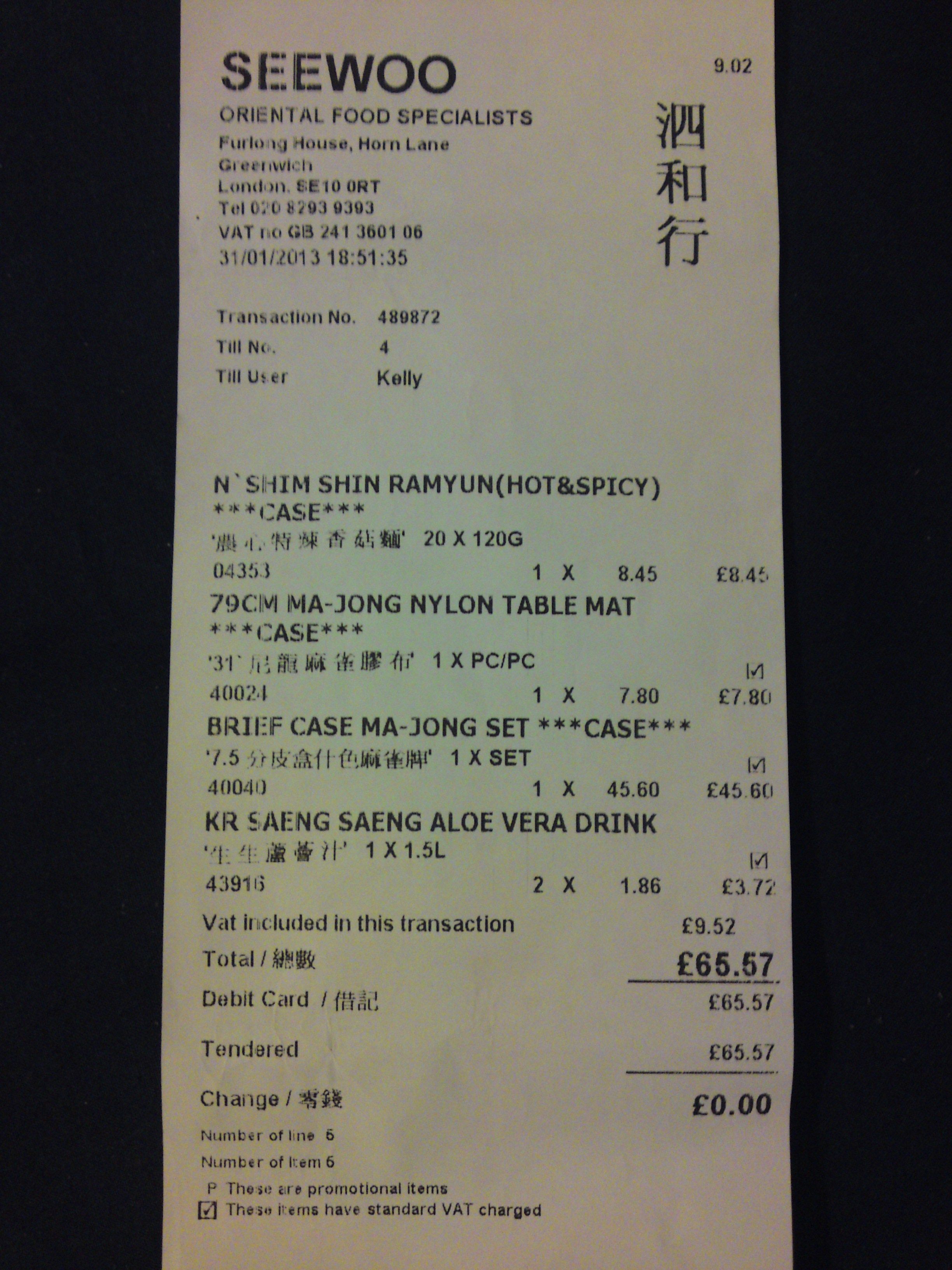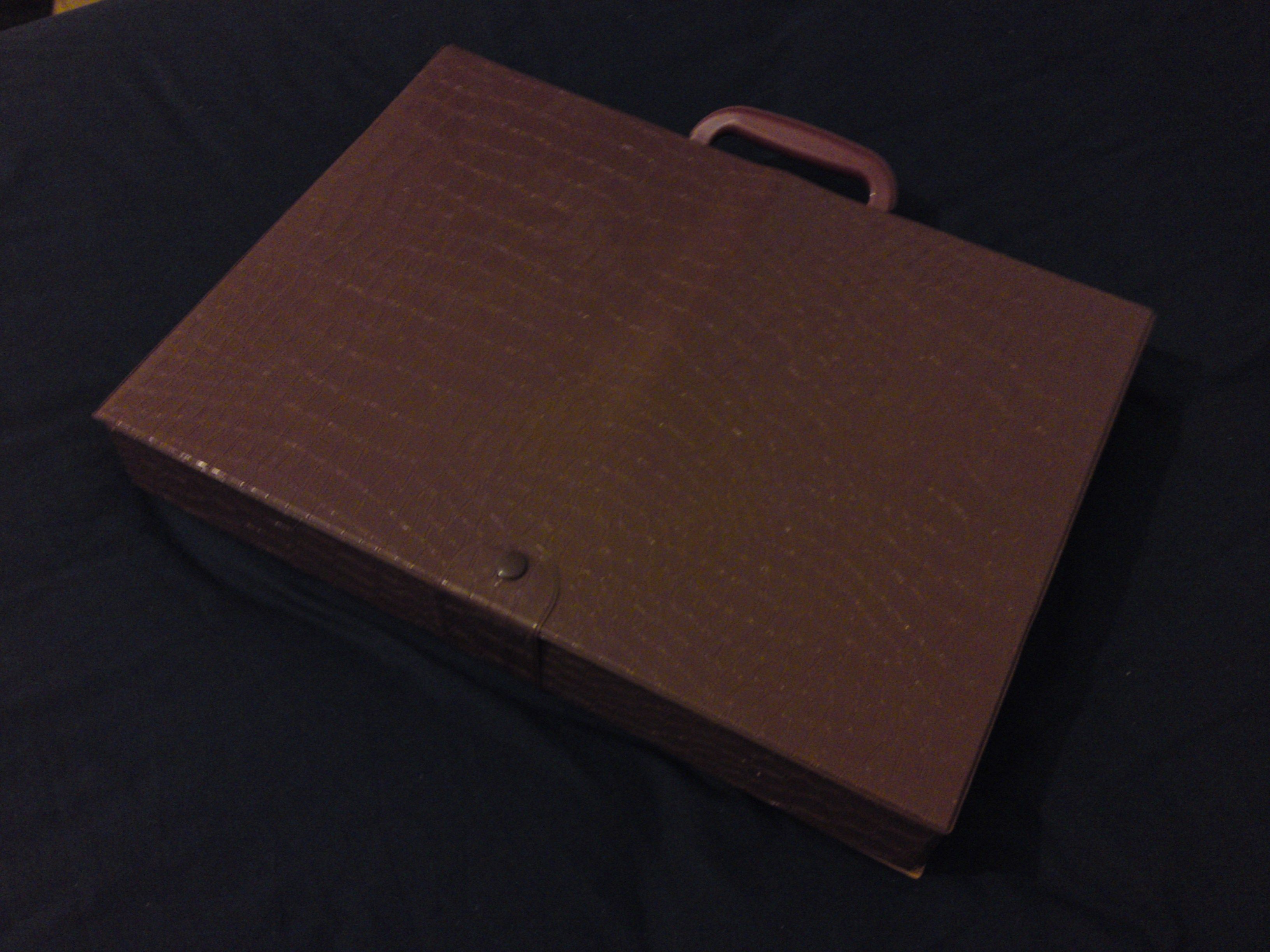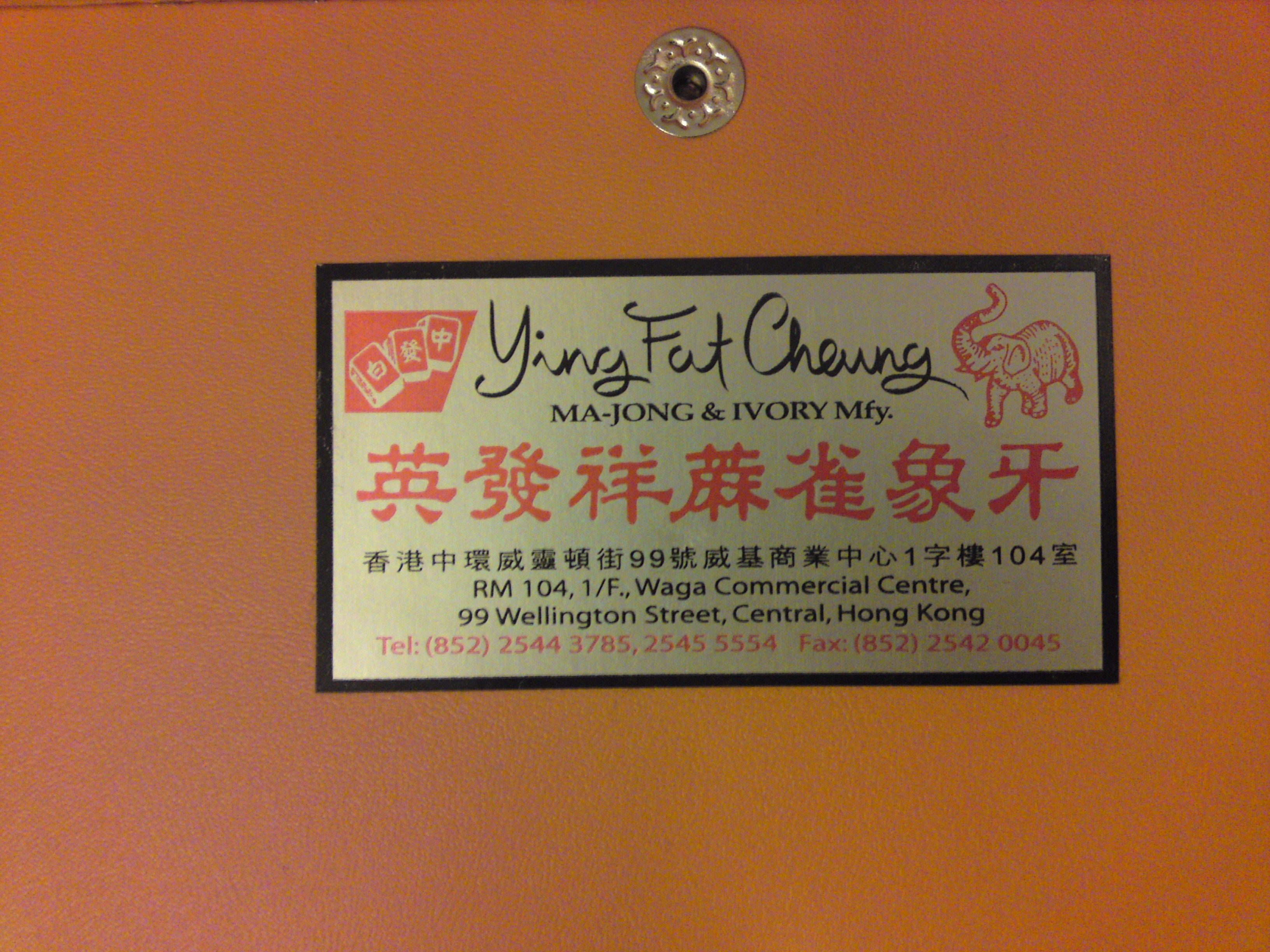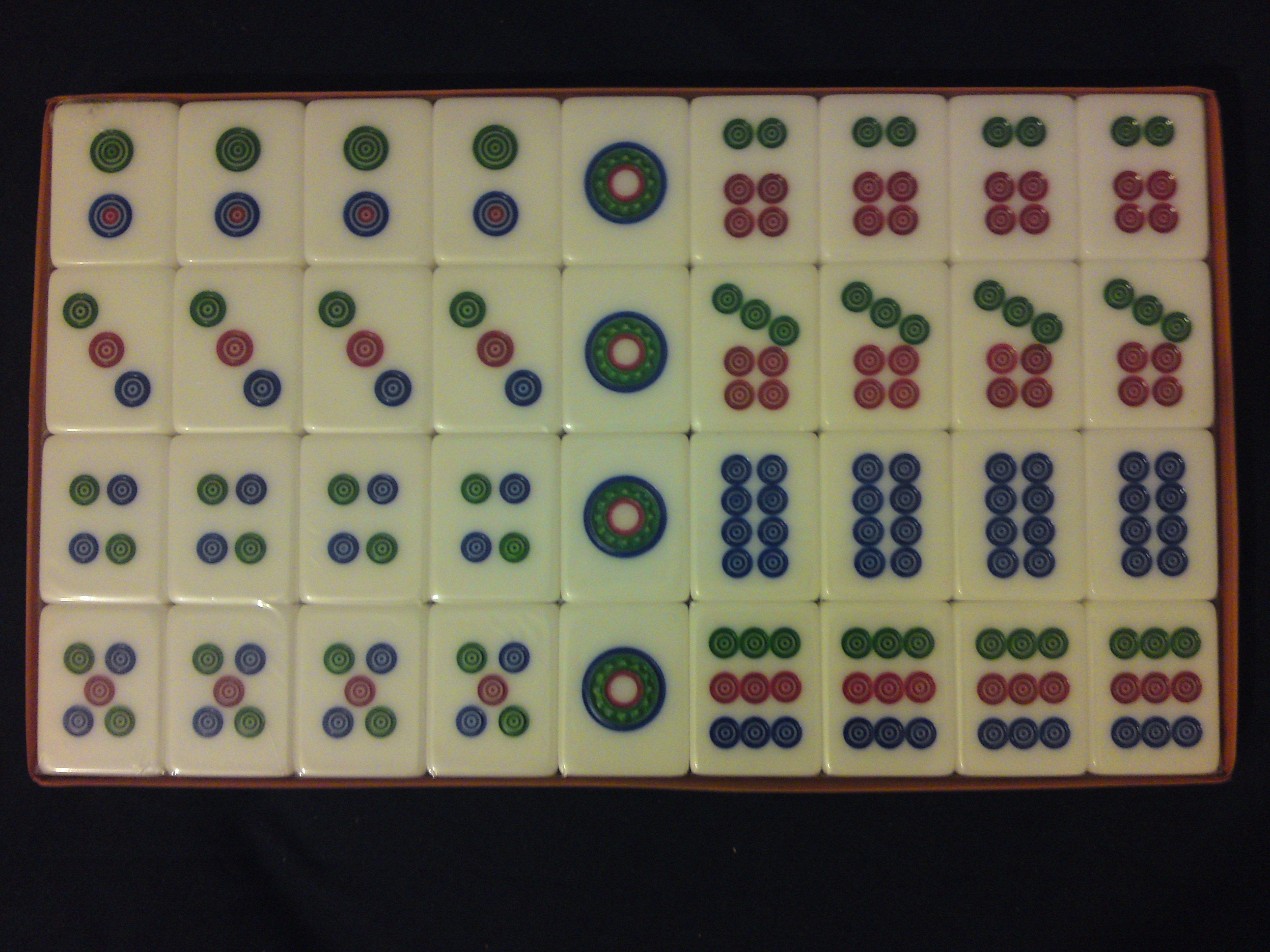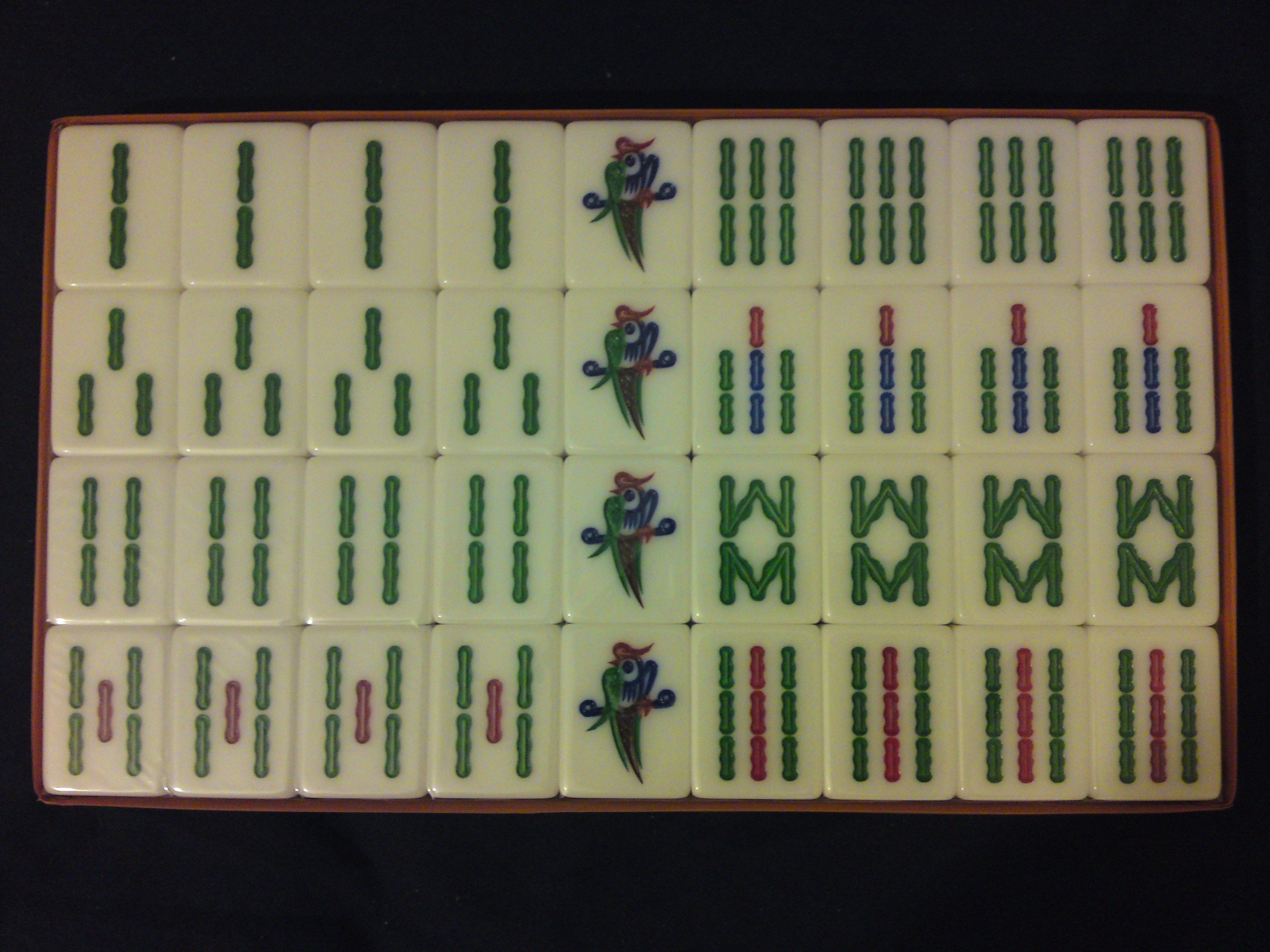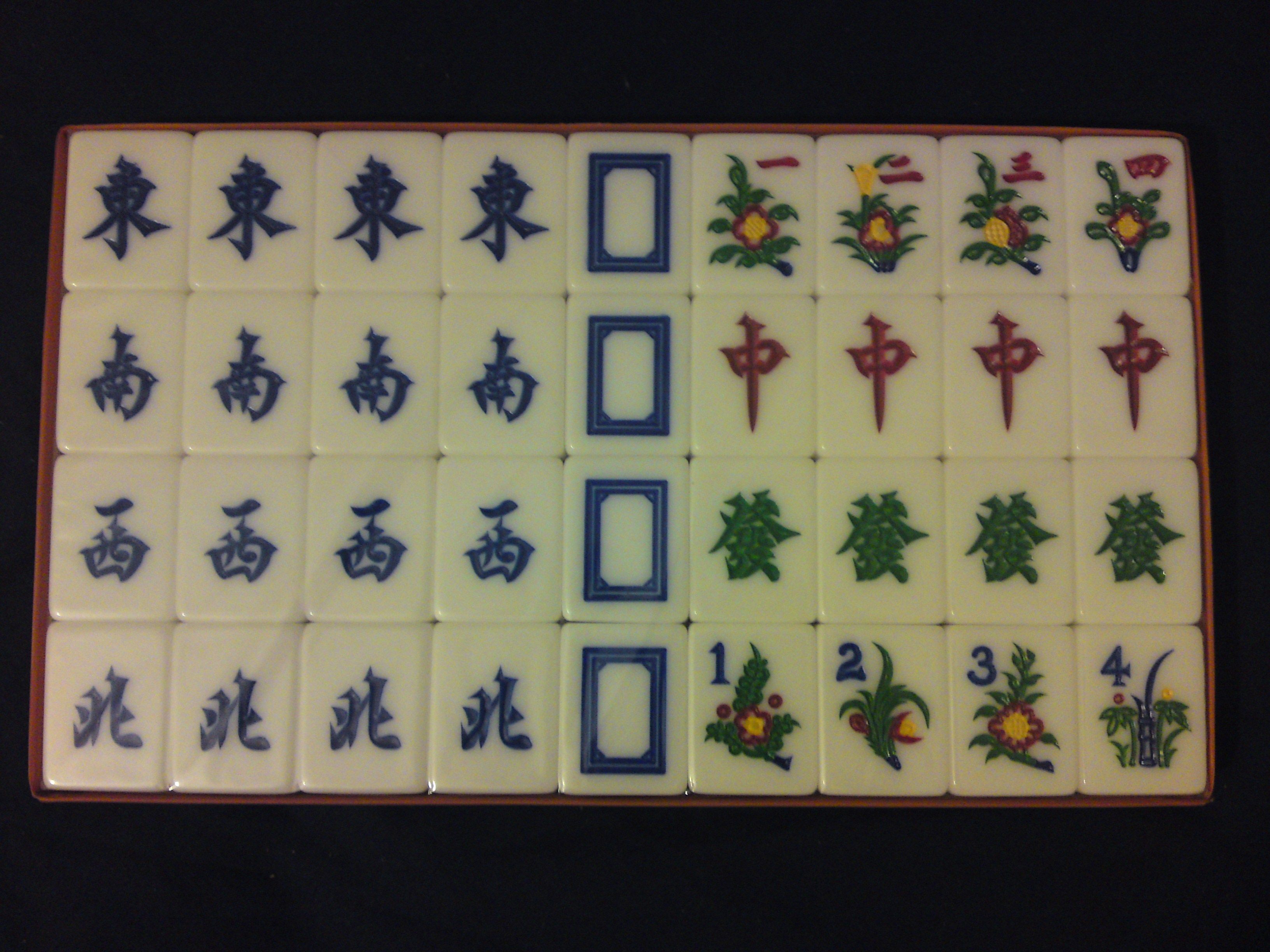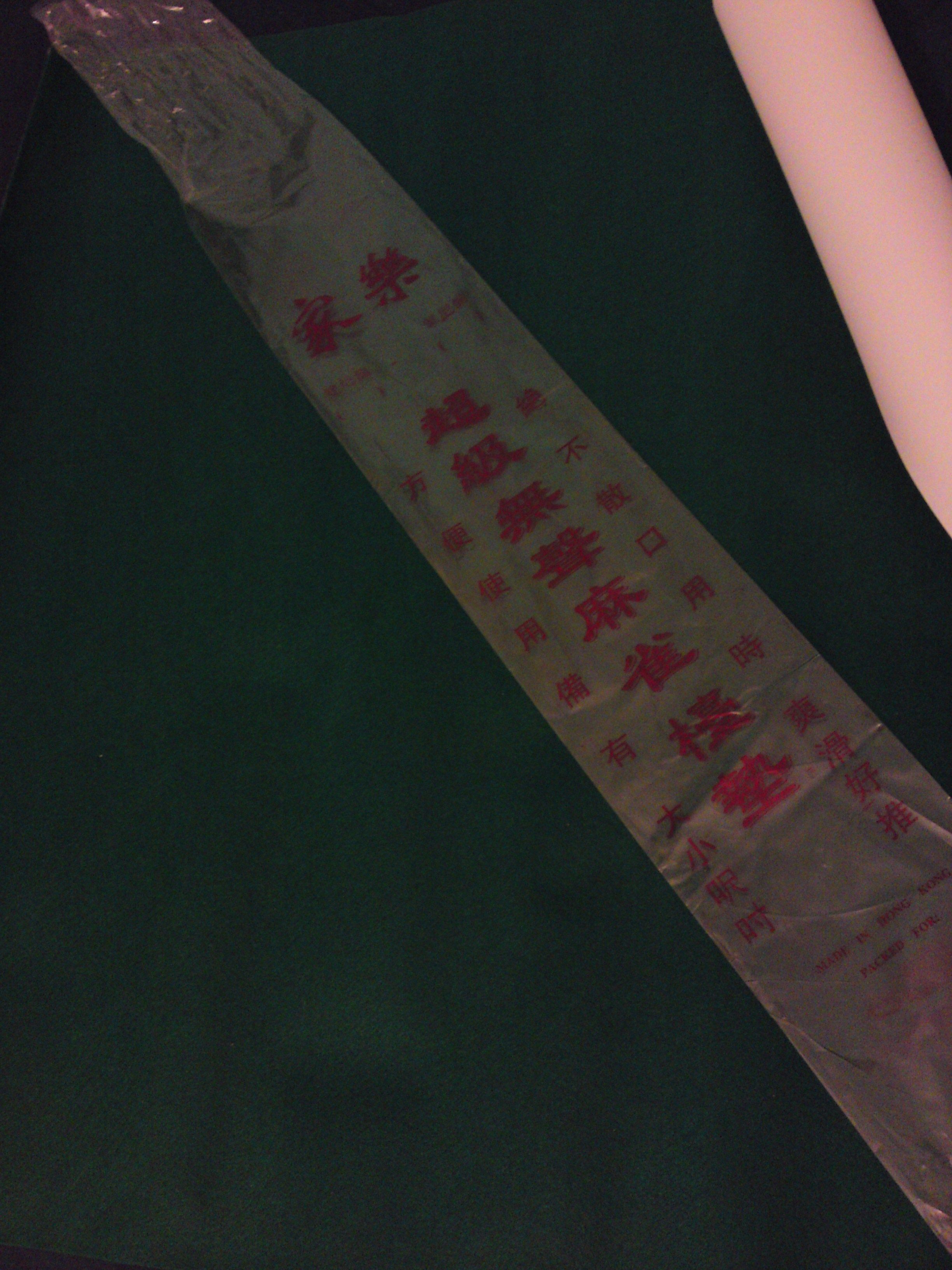 !