CyberAgent, Inc. an internet service company, announced the creation of a new professional mahjong league, M.League.  Spearheaded by CyberAgent's CEO, Susumu Fujita, M.League aims to promote mahjong as a competitive sport, with the goal of including mahjong in the Olympics. Saburo Kawabuchi, the founder of Japan's professional football league, J.League, will act as an adviser. Here's what is known so far:
M.League's 1st season will have 7 teams of 3 top professionals from the 5 major professional leagues. Each team will be owned by an external company, and each player will have a minimum salary of 4 million yen (27,316 GBP; 30,597 EUR; 35,892 USD). The winning team will receive 50 million yen (341,451 GBP; 382,465 EUR; 448,650 USD). The first team draft will take place on the 7th of August.
The  7 teams are:
Konami Mahjong Fight Club (Konami Amusement)
Shibuya ABEMAS (CyberAgent)
Sega Sammy Phoenix (Sega Sammy Holdings)
EX Furinkazan (TV Asashi)
TEAM RAIDEN (Dentsu)
Akasaka Drivens (Hakuhodo DY)
U-NEXT PIRATES (U-NEXT)
There's room for more teams, if that happens there will be an M2 League. There are also plans to add a Junior League and Senior League.
League season will run from October to March. Each team will play 80 east-south games, with red dora. M.League wants to also remove the image of mahjong being played by salarymen in suits, hence players will wear sports uniforms.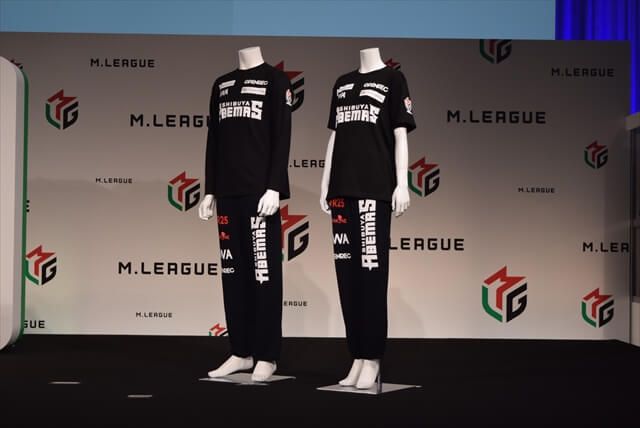 Fans will be able to buy tickets to watch the games live. Susumu Fujita mentioned there will be a big demonstration board, much like in Shogi and Go.
To promote clean, competitive mahjong, M.League will impose a strict zero gambling policy. Players will be immediately dismissed if they breach this policy.  
The announcement has obviously caused excitement in the mahjong community. Actor Hagiwara Masato, who also voiced Akagi and Kaiji, announced he will be joining JPML in order to have the chance of being picked for M.League. Famous tenhou player and former professional, ZERO commented that although he has declared he will always be an amateur, he feels jealous that pros now have this opportunity.