History of Japanese Mahjong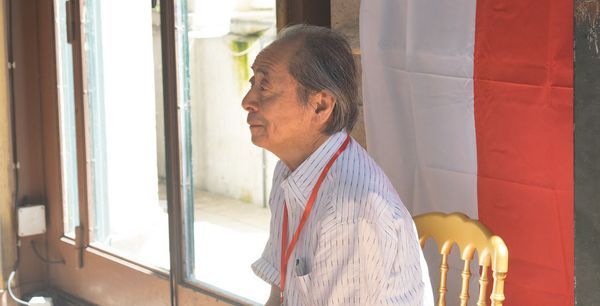 Mister Mahjong, Takeo Kojima, passed away in May. I believe it was known for some time that Kojima's health was failing. In September Mondo released a documentary about his life (Mister Mahjong: Takeo Kojima's Footprint)

I met Kojima at the first World Riichi Championship. I don't believe we spoke, other than to ask him to sign the WRC fan and take a picture with him. Unfortunately, I lost that picture due to an HDD crash and I didn't take care of the fan.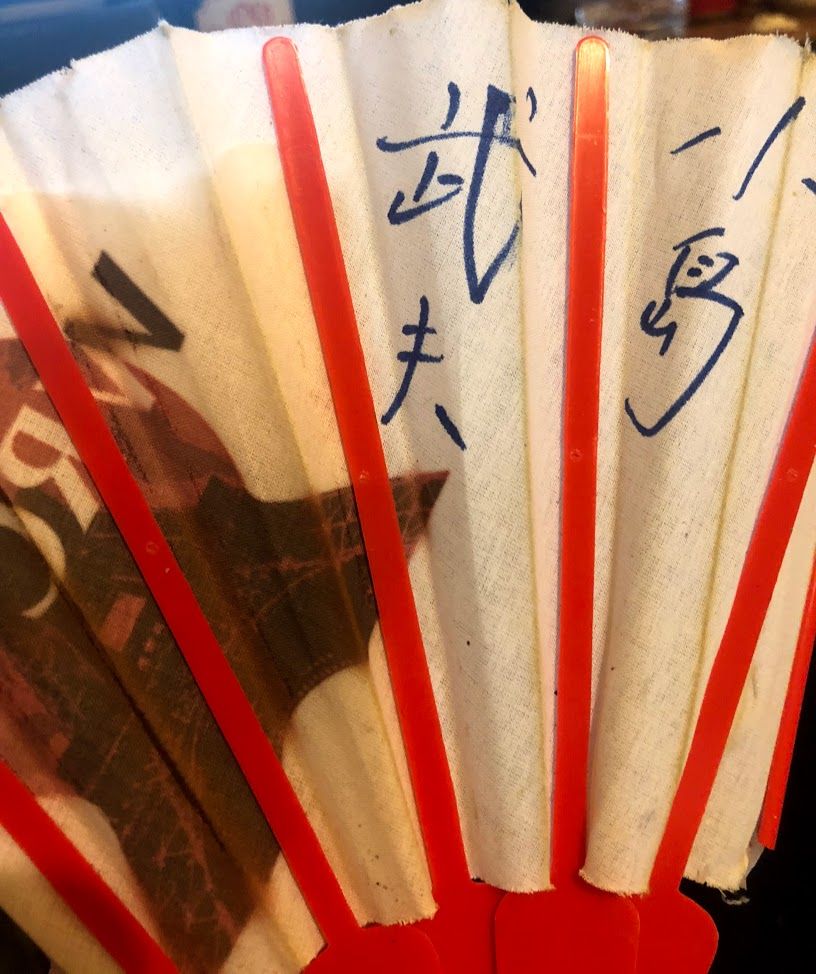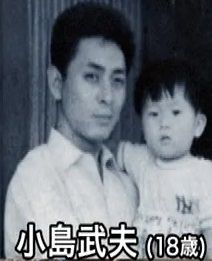 Takeo Kojima moved to Tokyo in his 20s. There he worked at "AIUOE", a large 2-floor mahjong parlour with more than 200 tables. His claim to fame came in 1968 after appearing in a mahjong segment of the popular late-night show, 11PM. It was at AIUOE where he met novelist Tetsuya "Mahjong Saint" Asada.
n 1970, men's magazine Weekly Taishu created the first tournament title, "Mahjong Meijinsen". The participants were:
Takeo Kojima (Mahjong critic)
Tetsuya Asada (Novelist)
Hideki Suzuki (Japan Mahjong League)
Toshio Muraishi (Japan Mahjong Way League)
Takashi Aoyama (Japan Tile Hall)

Writer Hirokazu Baba believes the tournament had an ulterior motive. The editors at Weekly Taishu wanted to birth new talent and a new industry. They hoped Kojima would defeat the amateur leagues' top players, crushing their 'influence'. But, things did not go as plan. Kojima did not win.
After the tournament, Kojima, Asada, and Gaishou Furukawa (A regular at AIUOE) formed the Mahjong Shinsengumi. The Shinsengumi focused on appearing in magazines and newspapers and recruiting mahjong talent. Companies began noticing the popularity of these articles. This paved the way for magazines like Kindai Mahjong and Pro Mahjong.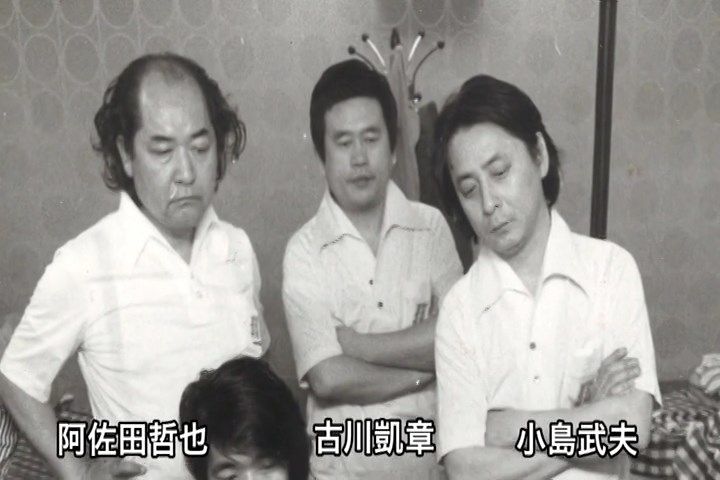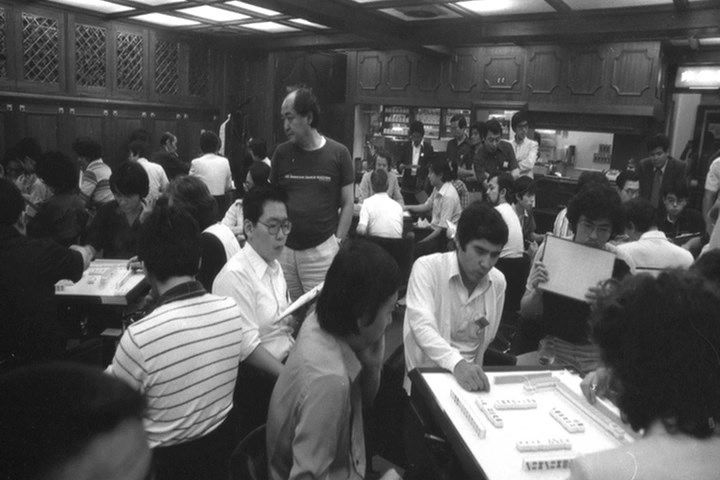 Sponsored by a mahjong product manufacturer, Kindai Mahjong created a new championship, Kakinuma Ouisen. Kakinuma Ouisen had two classes, A and B. They added a third class in its second year which the public could enter. In the second year, four members of the Shinsengumi reached the final. Asada, Kojima, Furukawa and Mitsuaki Tamura challenged the champion.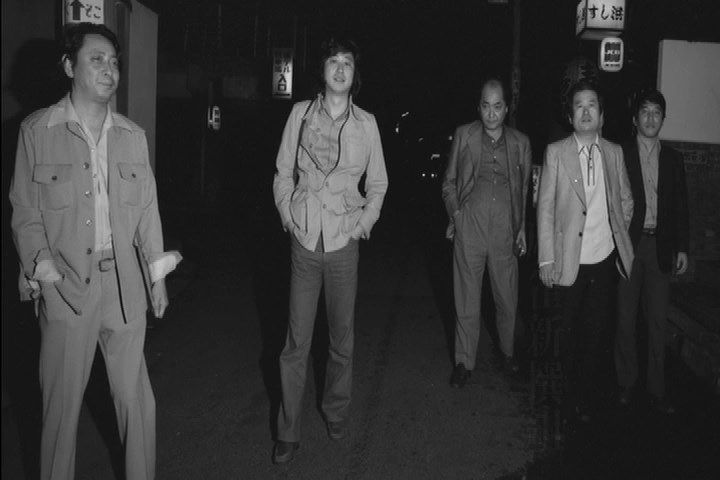 In 1974, the Shinsengumi disbanded due to Asada's health but the three still worked together on projects. Furukawa posted an advert in Kindai Mahjong, he was looking for pupils to study under his wing. Players aspiring to become the next Shinsengumi flocked to Furukawa. He founded a year-long, 100 game league. While the Shinsengumi focused on entertainment, Furukawa's new initiative focused on competition.
Two years later, Asada is hospitalized. The doctors tell his family they should prepare for the worse. Kindai prints a special memorial issue. To the surprise of his doctors, Asada miraculously recovers. Upon discharge, he plays mahjong for two days straight.
The magazine Pro Mahjong announced a new title, the Asada Tetsuya Cup and Kindai Mahjong announced the Nihon Mahjong Saikouisen. Excitement engulfed the community. Players started founding study groups, hoping to become the next Shinsengumi. One such group was the "Shibuya Lion Battles" which boasted many key players in the pro world, Shigekazu Moriyama, Yousuke Ide, Yuukou Ito, Hirokazu Baba, etc. Meanwhile, Kojima starts planning his next project, a professional mahjong organization.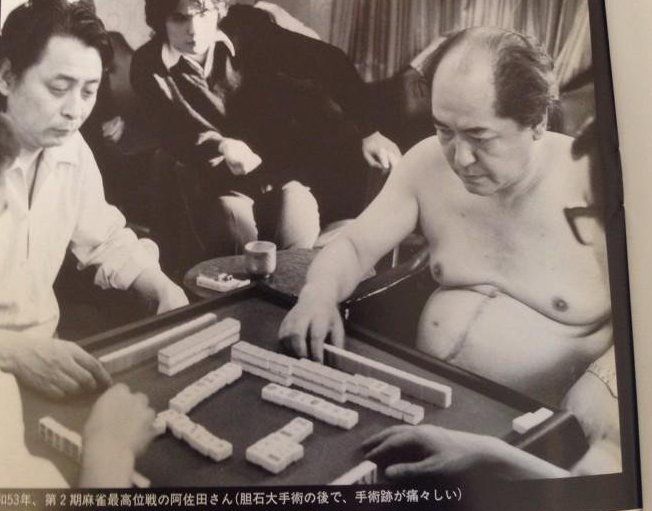 Kojima and Asada playing on a cruise in a tournament organized by Kindai
December 1980, during the final of Kindai Mahjong's 5th Saikouisen, Masayoshi Ara and Asatarou Nada were accused of match-fixing. Ara had passed on a ron after Nada discarded his winning tile. Tournament official and editor-in-chief at Kindai Mahjong, Kazuhiro Okada was watching. He knew Ara and Nada had a student-master relationship so was highly suspicious. Ara defended his decision, stating he wanted to take points from 1st place, not the 3rd place Nada. Okada consulted with the 5th place player, Takeo Kojima,
"Do you have proof? It's useless if you don't catch the act of cheating".
Okada realized while there was supporting evidence, none of it was strong enough to prove Ara purposely passed on the tile to allow Nada to win. Kojima agreed with Ara's analysis, he pointed out 1st place would receive 1,000,000 yen and 2nd would only receive 70,000 yen, it was all or nothing,
"There is no victory in 2nd place"
Even so, Okada went to the founder of Takeshobo, Kyouichirou Noguchi, who agreed to ban Ara and Nada from Saikyouisen. In a newspaper column, Asada blamed Okada for hastening the death of mahjong.
March 1981, Kojima announced the creation of the first professional mahjong organization. The Japan Professional Mahjong League had 24 members in its inauguration.  Kindai Mahjong blacklists JPML temporarily due to Ara and Nada being members.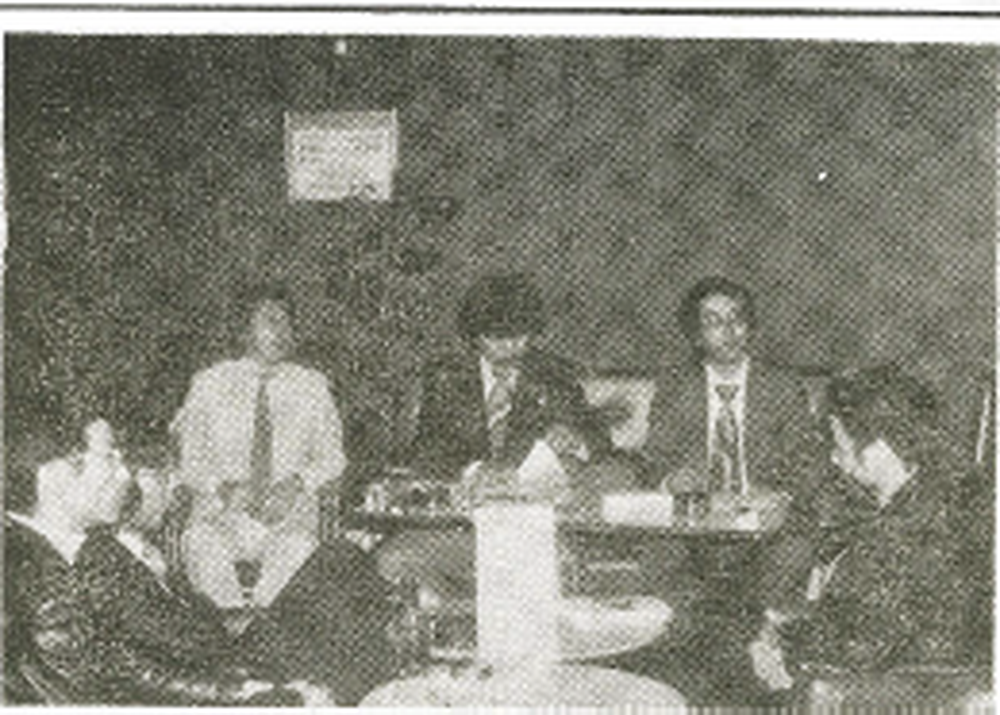 1984, The tournament committee of Saikouisen splits from Takeshobo/Kindai Mahjong. They form Japan Pro Mahjong Saikouisen.

1987, Gaishou Furukawa creates 101 Federation. It uses rules very similar to his year-long league.
A lot of this is from a series of articles by Baba, https://mj-dragon.com/proron/. There will no doubt be mistakes that I've made, if you notice any please correct me.