Today's the day; it's time for Good Player Club's 7th Grand Champion Cup. We've mentioned last year's iteration in this blog.
Our long-time friend Benjamin Boas is participating as part of the mahjong-loving association Good Player's Club, home to other famous players like Akagi's creator Nobuyuki Fukumoto, Obaka Miko's artist and writer Masayuki Katayama, and other famous figures from not only the mahjong and manga world, but TV and media as well.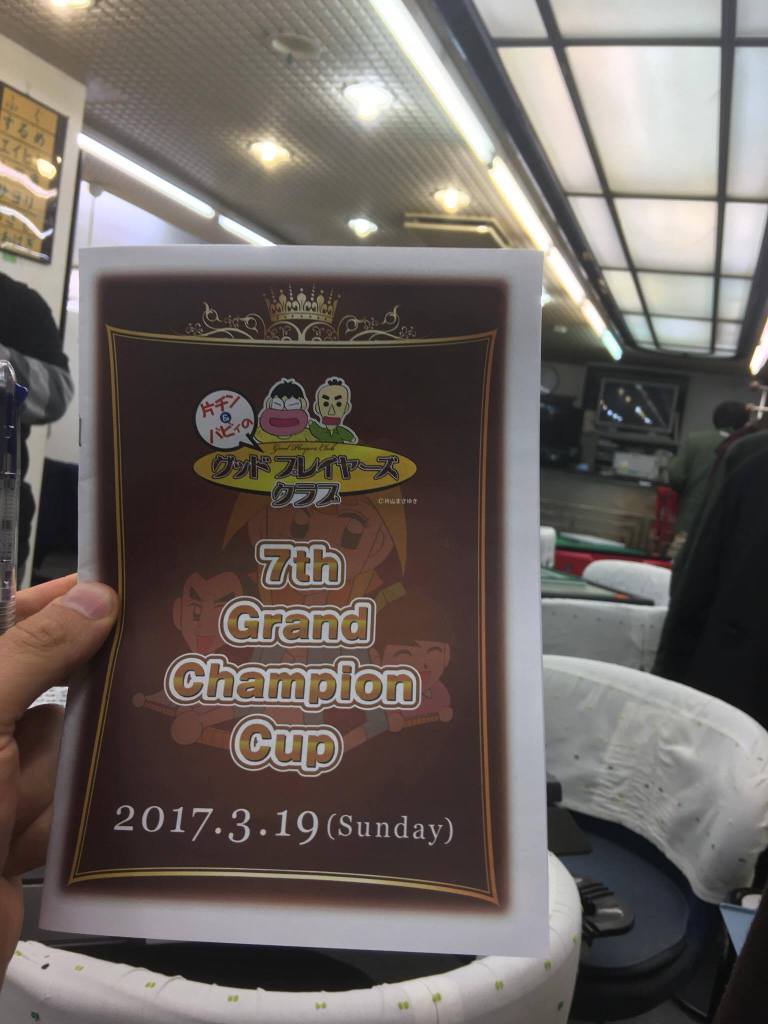 Let's cheer for Ben!
Results will be posted later on.